ASU Selects New Interim Vice President for Academic Affairs and Provost
ASU Selects New Interim Vice President for Academic Affairs and Provost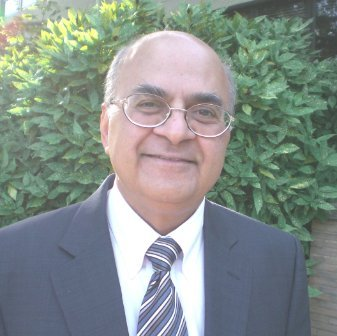 Raj Parikh, Interim Vice President for Academic Affairs and Provost
ALBANY, Ga. – Albany State University (ASU) Interim President Marion Fedrick announced the selection of Dr. Raj Parikh as Interim Vice President for Academic Affairs and Provost, effective June 1, 2018. Dr. Parikh's primary focus will be to implement a number of high priority initiatives for ASU, including the Momentum Year and Gateway to Completion initiatives and redesigning academic offerings.
"We are excited to welcome Dr. Parikh to ASU," Fedrick said. "He brings a wealth of Academic Affairs experience to the position as a seasoned academic administrator and entrepreneur."
Parikh has leadership experience at six U.S. universities; two years at an accreditation agency; and has six years of executive financial management in corporations. He comes to ASU through The Registry, an interim executive placement firm, and is expected to fill the role for up to one year.
Dr. Kimberly Holmes, who is currently serving in a dual role as interim provost and vice president of institutional effectiveness and strategic initiatives, will focus on preparing the University for reaffirmation by the Southern Association of Colleges and Schools Commission on Colleges.
About Raj Parikh
Parikh most recently held the role of executive vice president for Academic Affairs at American International College in Springfield, MA. He has also served as dean of the Walker College of Business and Management at Mercyhurst University in Erie, PA; dean of the School of Business at Southern Oregon University in Ashland, OR; chief executive officer of Ras Al Khaimah Education Company in United Arab Emirates; commissioner of the Commission for Academic Accreditation in United Arab Emirates; provost and vice president for Academic Affairs at Delaware State University in Dover, DE; and dean of the School of Business at Wilmington University in Wilmington, DE.
He holds a post doctorate degree in accounting, finance and management science from the University of Buffalo (SUNY); and a bachelor's degree in chemical engineering from the Indian Institute of Technology, India. He also holds the following certifications: Certified Management Accountant, (CMA), Certified in Financial Management (CFM), Chartered Financial Analyst (CFA).
###
Follow Albany State University on Twitter and Facebook @AlbanyStateUniv.