ASU and community partners host MLK Day Health Fair and Luncheon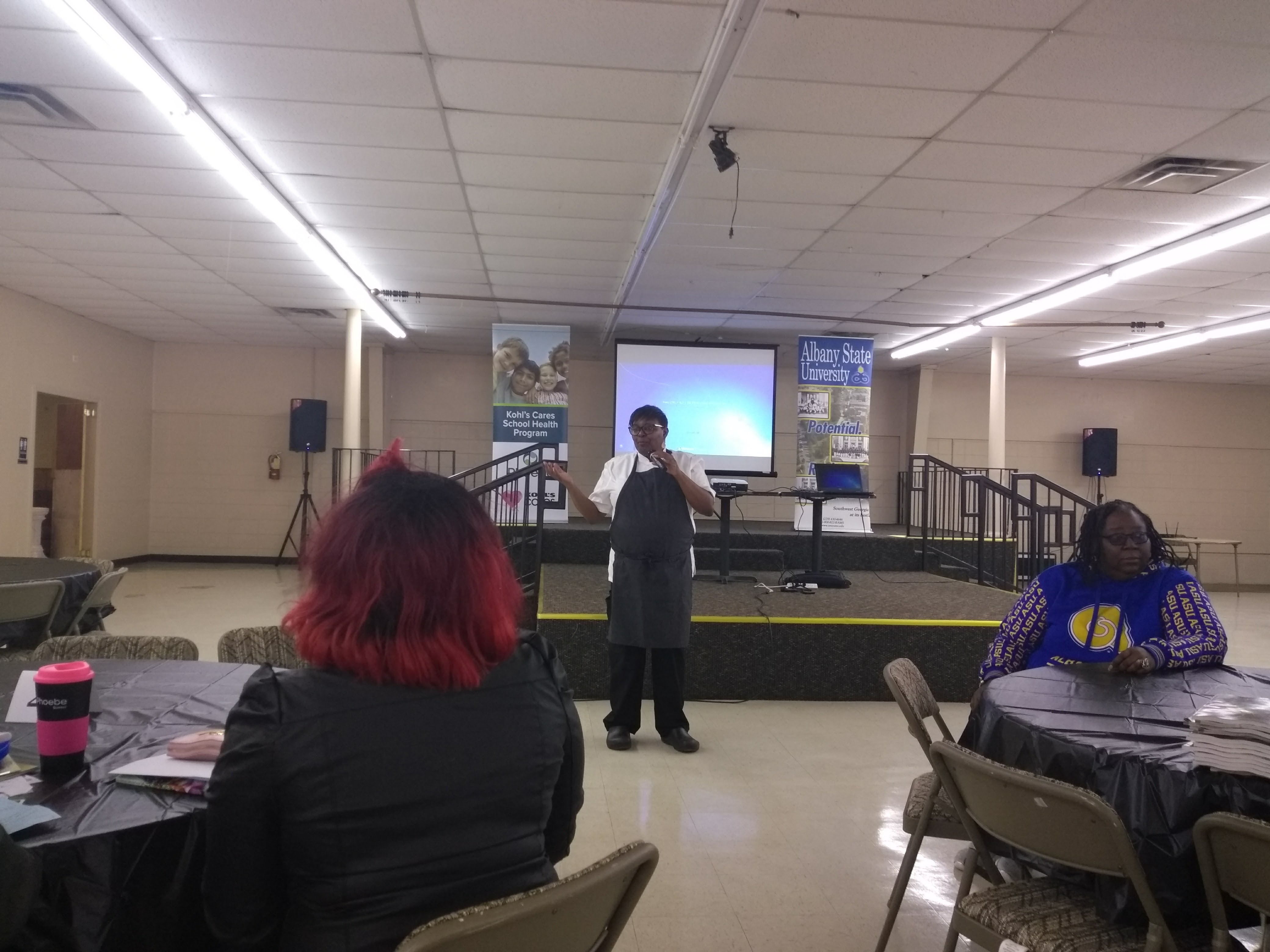 Food Network "Chopped" champion, Chef Airis Johnson, collaborated with ATC students and the Ag-First Community (Farmer) Cooperative to prepare a healthy meal for attendees at the MLK Day health fair and luncheon. Photo credit: Timothy Sweet-Holp
ALBANY, Ga. – Albany State University (ASU) and co-sponsors hosted a Martin Luther King, Jr. Day Health Fair and Luncheon on Saturday, Jan. 13.
The health fair and luncheon, held at the Youth Outreach Center on Slappey Boulevard, was designed to educate the community on the importance of eating farm fresh produce and meats to reduce diseases such as diabetes and high blood pressure among African American populations in Southwest Georgia.
Food Network "Chopped" champion, Chef Airis Johnson, collaborated with Albany Technical College (ATC) students and Ag-First Community (Farmer) Cooperative to prepare the luncheon meal. A nationally recognized chef and food blogger, Johnson visited several locations throughout Southwest Georgia from Jan. 10-14 to promote healthy eating. Johnson has worked in many genres of the food industry for culinary leaders such as Danny Meyer, Gordon Ramsay and Sue Torres. The event was co-sponsored by Albany State University, Albany Technical College, Phoebe Putney Health System, Network of Trust School Health Program, Ag-First Community (Farmer) Cooperative and First Albany Deliverance.
###
Follow Albany State University on Twitter and Facebook @AlbanyStateUniv.