Albany State University 2017 spring Commencement ceremonies to be held May 6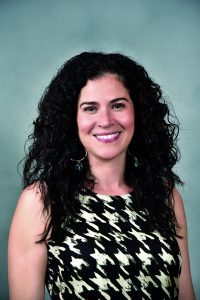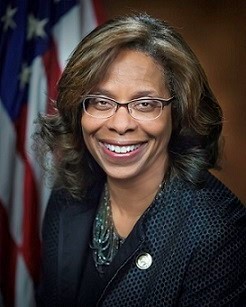 ALBANY, Ga. – Albany State University will honor 701 graduates at the first Commencement ceremonies for the new institution, following the January 2017 consolidation of Albany State University and Darton State College.
Spring Commencement ceremonies will be held at 9 a.m. and 3 p.m., Saturday, May 6, at the Albany James H. Gray Sr. Civic Center.
Karol Mason will serve as the keynote speaker at the morning ceremony for bachelor's, master's and specialist candidates.
Mason is the former Assistant Attorney General for the Office of Justice Programs (OJP) at the U.S. Department of Justice. As head of the Office of Justice Programs, Mason oversaw an annual budget of more than $4 billion that supported state, local, and tribal criminal justice agencies; an array of juvenile justice programs; a wide range of research, evaluation, and statistical efforts and comprehensive services for crime victims.
Under Mason's leadership, the Department of Justice worked across agencies and leveraged resources to develop a coordinated federal effort to address persistent opportunity gaps faced by youth to ensure that all young people can reach their full potential. OJP worked to support children of incarcerated parents, promoting supportive school discipline in partnership with the Department of Education, and launched "Changing Minds," a national campaign to raise awareness about children's exposure to violence and to inspire public action to address it.
Bárbara Rivera Holmes will serve as the keynote speaker at the 3 p.m. ceremony for associate degree and certificate candidates.
Holmes is president and CEO of the Albany Area Chamber of Commerce. The Chamber aims to create conditions for economic growth and opportunities and oversees the Albany Convention & Visitors Bureau, which facilitates tourism-related economic development.
Prior to assuming her current role, Holmes served as vice president of the Albany-Dougherty Economic Development Commission, where she oversaw the development of the agency's brand and marketing efforts – which included the award-winning "We Are Albany" and "Made in Albany" videos, and the "There's Only One Albany" campaign. Holmes also managed the Commission's business retention and expansion program, which facilitated existing industry job creation and capital investment in Albany-Dougherty County.
The ASU Class of 1967 is celebrating its 50-year reunion and will join the graduation processional at the 9 a.m. commencement ceremony. The U.S. Army ROTC commissioning ceremony will also take place at the 9 a.m. ceremony, following the conferring of degrees.
###
About Albany State University …
Albany State University, in Southwest Georgia, has been a catalyst for change in the region from its inception as the Albany Bible and Manual Training Institute to its designation as a university. Founded in 1903 to educate African-American youth, the university continues to fulfill its historic mission while also serving the educational needs of an increasingly diverse student population. A progressive institution, Albany State University seeks to foster the growth and development of the region, state and nation through teaching, research, creative expression and public service. Through its collaborative efforts, the university responds to the needs of all of its constituents and offers educational programs and service to improve the quality of life in Southwest Georgia. For more information see https://www.asurams.edu. Follow the university on Twitter at @AlbanyStateUniv and on Facebook at Albany State University Official Page.