Albany State University faculty and staff members deliver 400 meals to Albany storm victims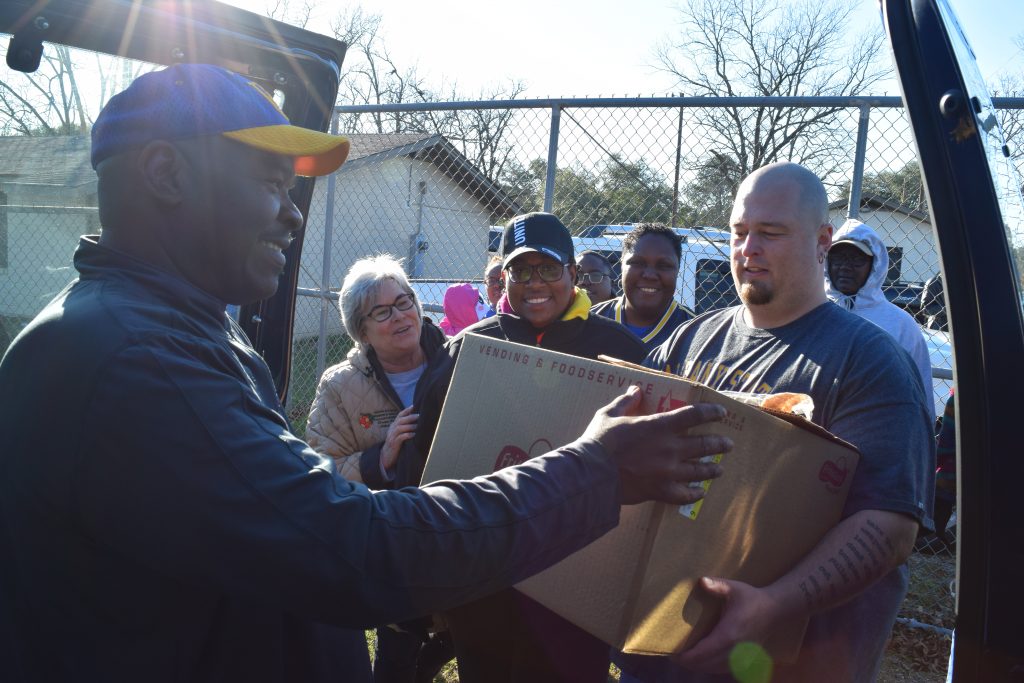 Power outages left many residents concerned with where they may receive their next meal. Albany State University faculty and staff members offered a little relief Saturday to storm victims by delivering 400 meals to the Salvation Army and local churches.

ASU food service providers, Aramark and Sodexo, prepared meals, which included breakfast, lunch and dinner items.

"It is important for residents of this community to know that their sense of family extends to their university, Albany State University. Just as we are committed to excellence in educating students, we are committed to serving citizens," said Art Dunning, president of Albany State University. "I commend our Sodexo and Aramark food service providers for making meals available to storm victims, and I am grateful to our faculty and staff volunteers who will assist with delivering the meals."

Meals were delivered to the Salvation Army, New Seasons Church, Mt. Zion Baptist Church and Amazing Grace Baptist Church.

"It felt great to give back to the community that gives so much to Albany State University in terms of financial and good will support," said Tau Kadhi, ASU provost and vice president for Academic Affairs. "This being a public, state-assisted institution, it is a part of our university mission, and it is our civic duty to give back to our community."

The Albany State University community also joined with MSA of Albany and Sherwood Baptist Church, Wednesday, to assist with storm clean-up in the Albany area.
###
About Albany State University …
Albany State University, in Southwest Georgia, has been a catalyst for change in the region from its inception as the Albany Bible and Manual Training Institute to its designation as a university. Founded in 1903 to educate African-American youth, the university continues to fulfill its historic mission while also serving the educational needs of an increasingly diverse student population. A progressive institution, Albany State University seeks to foster the growth and development of the region, state and nation through teaching, research, creative expression and public service. Through its collaborative efforts, the university responds to the needs of all of its constituents and offers educational programs and service to improve the quality of life in Southwest Georgia. For more information, see http://www.asurams.edu. Follow the university on Twitter at @AlbanyStateUniv and on Facebook at Albany State University Official Page.