Albany State University Summer Learning Academy recognized nationally for STEM education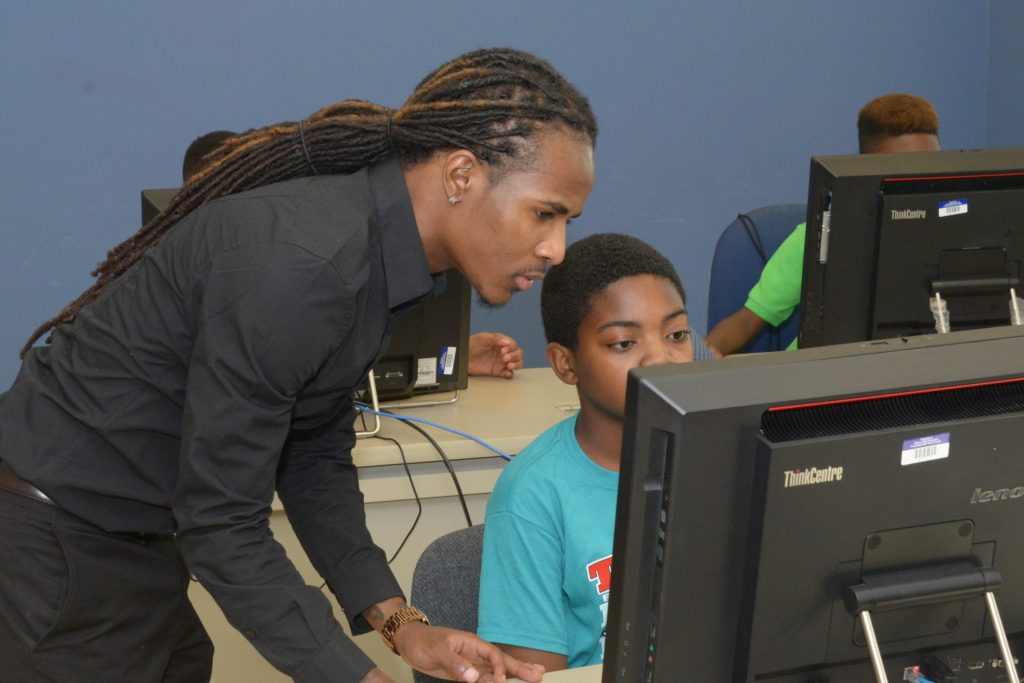 A teaching assistant instructs a student in the ASU Summer Learning Academy, a STEM-based education program for young children.
ALBANY – The Albany State University Summer Learning Academy (SLA) was recognized by the American Association of Colleges of Teacher Education (AACTE) as an innovative program in education.
The Summer Learning Academy, which has been active since 2014, is a STEM-based summer enrichment program that teaches advanced concepts in math and science to children ages 7-11.
AACTE acknowledged the Academy at its March 2017 Annual Meeting in Tampa, Florida, and added the program to the AACTE Innovations Inventory. The Inventory is an online database that highlights members' innovative practices. Inventory projects address issues of student learning, preparation program advancement or educator workforce needs that show evidence of positive impact.
"Summer Learning Academy's selection in the Innovations Inventory indicates that SLA is nationally recognized as an innovative program for supporting high-quality STEM instruction for both young learners and new teachers," said Erica Decuir assistant professor of Teacher Education in the ASU College of Education and director of the Summer Learning Academy.
The summer program, scheduled for June 26 – June 30, introduces children to careers in space technology by featuring robotics, planetary science and space exploration activities. ASU professors, most of whom are former public school teachers, teach the curriculum, which is based on the Georgia Standards of Excellence. ASU students serve as teaching assistants and learn best practices for teaching STEM to young learners.
# # #
About Albany State University …
Albany State University, in Southwest Georgia, has been a catalyst for change in the region from its inception as the Albany Bible and Manual Training Institute to its designation as a university. Founded in 1903 to educate African-American youth, the university continues to fulfill its historic mission while also serving the educational needs of an increasingly diverse student population. A progressive institution, Albany State University seeks to foster the growth and development of the region, state and nation through teaching, research, creative expression and public service. Through its collaborative efforts, the university responds to the needs of all of its constituents and offers educational programs and service to improve the quality of life in Southwest Georgia. For more information, see http://www.asurams.edu. Follow the university on Twitter at @AlbanyStateUniv.