Albany State recognized as #1 public HBCU in Georgia
ASU advances as a U.S. News & World Report top-ranked HBCU
ASU recognized as #1 public HBCU in Georgia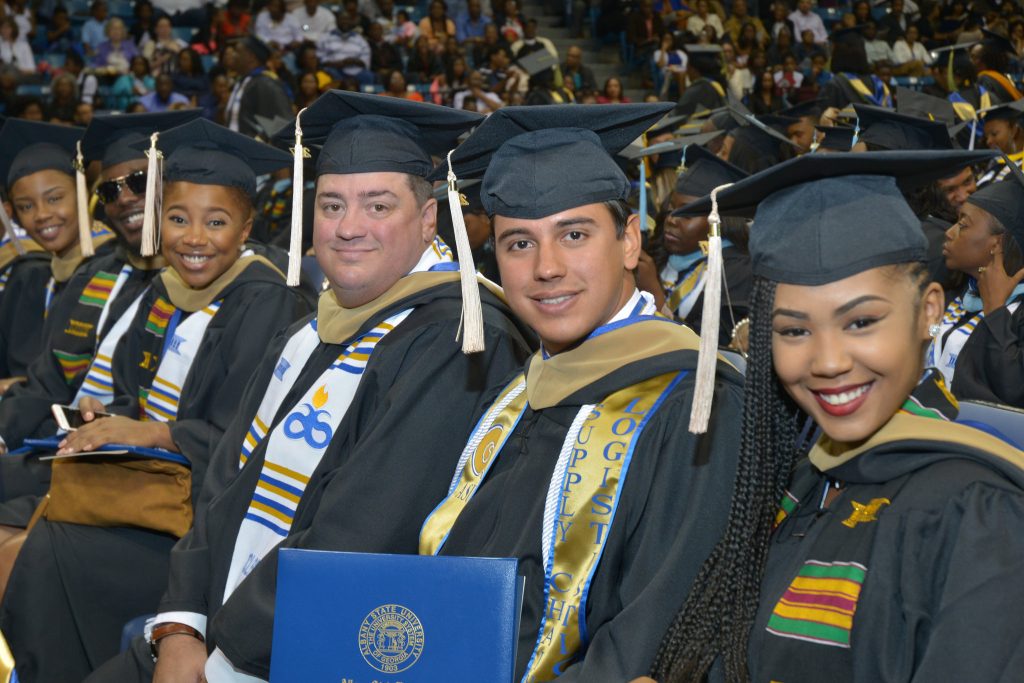 Albany State University is the #1 public HBCU in the state of Georgia, according to the 2018 U.S. News & World Report ranking of Best HBCUs in the nation. Photo credit: Reginald Christian
ALBANY, Ga. –Albany State University (ASU) was recently ranked among the nation's top Historically Black Colleges and Universities and the #1 public HBCU in the state of Georgia, according to U.S. News & World Report's 2018 list of top ranked colleges and universities.
ASU made the cut at #14 among all public HBCUs in the nation. Albany State ranks #27 among all private and public HBCUs nationwide, moving up the ranking from #32 on last year's list. ASU shares the current spot with Bennet College, Norfolk State University and Winston-Salem State University.
According to the rankings, ASU pulled ahead of Georgia's public HBCUs -- Fort Valley State University and Savannah State University. The rankings are based on graduation and retention rates, peer assessments, student-to-faculty ratio, admission test scores and the strength of the faculty; alumni giving was also considered.
The U.S. News & World Report ranking adds to the university's current state and national designations. ASU ranks #4 among Georgia colleges, according to Affordable Colleges Online's annual ranking of the Best Online Colleges of 2016-2017. The university has also been named a military friendly institution for service members seeking education and training to pursue a civilian career.
###
About ASU … Albany State University, in Southwest Georgia, has been a catalyst for change in the region from its inception as the Albany Bible and Manual Training Institute to its designation as a university. Founded in 1903 to educate African-American youth, the university continues to fulfill its historic mission while also serving the educational needs of an increasingly diverse student population. A progressive institution, Albany State University seeks to foster the growth and development of the region, state and nation through teaching, research, creative expression and public service. Through its collaborative efforts, the university responds to the needs of all of its constituents and offers educational programs and service to improve the quality of life in Southwest Georgia. For more information, please visit https://www.asurams.edu/. Follow the university on Twitter and Facebook @AlbanyStateUniv.