Albany State University Athletics, UniversityTickets announce partnership for online ticket sales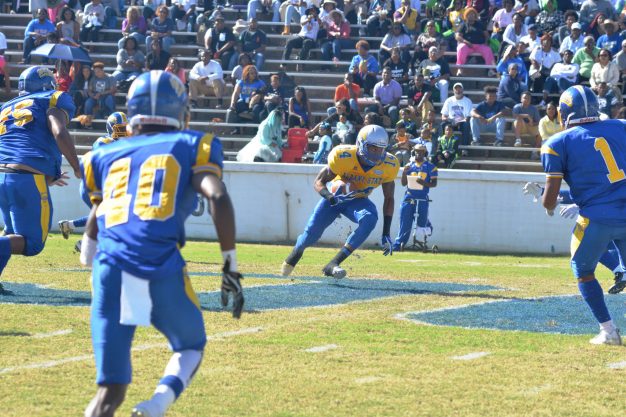 By Stan McCormick

ALBANY, Ga.- Albany State Golden Ram fans will be able to purchase tickets online in advance for football, basketball and other events during the 2017-18 season. ASU will now partner with UniversityTickets.

"We are excited to announce our new partnership with UniversityTickets in order to offer online ticketing options for our fans," ASU Director of Athletics Sherie Gordon said. "One of our priorities has been to grow the athletic brand and fan base, and this partnership with UniversityTickets will help us in that respect.

"Fans who purchase tickets on-line will have access to the best available seats and will experience the ease and convenience of online ticketing to quality Division II competition."

Availability for the service will be conducted through www.asuramstickets.com as well as via the athletics website, www.asugoldenrams.com.

One great feature is the ability for fans to see and secure available seats for each event from their desktop, laptop, tablet or smartphone. Additionally, fans can print their tickets and bring them to the game or simply have the ticket bar code scanned via their smartphone at the door.

For more information, please contact the ASU Athletics at 229-430-4754 or asutickets@asurams.edu.

Built on a college campus in 1999, UniversityTickets' mission is to create simple, cost-effective ways for colleges and universities to sell tickets and collect payments via the internet. UniversityTickets is a privately owned corporation headquartered in New York City.
###
Follow Albany State University on Twitter and Facebook @AlbanyStateUniv.