Talib Kweli to keynote Albany State University 2017 hip hop conference
Hip Hop Conference explores genre's
historical evolution and social impact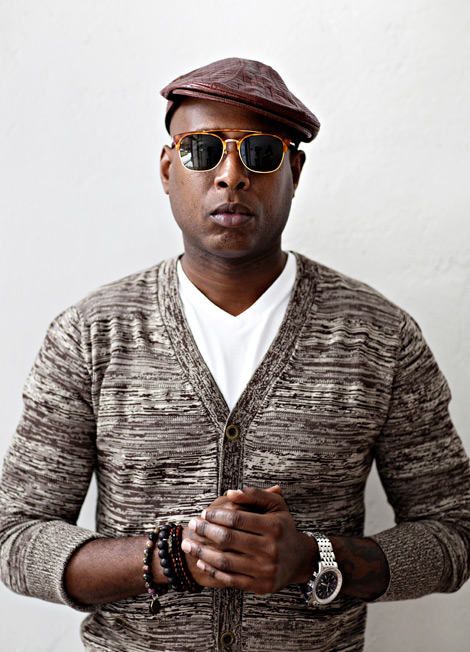 Talib Kweli
ALBANY, Ga. – International recording artist and hip hop legend, Talib Kweli, will give the keynote address Thursday, April 20 at Albany State University's 4th Annual Circling the Elements Hip Hop Conference on Hip Hop studies. The event begins at 7 p.m. in the Student Center Ballroom, located on the ASU East campus. Doors open at 6 p.m.
The conference, themed "Hip Hop in Diaspora," includes paper presentations, panel discussions, live performances, a movie screening, and more. Events will be held April 14 - April 23. Students, faculty, staff and community members are invited to attend to celebrate hip-hop music and culture.
Both old and new hip hop fans can choose from a variety of topic sessions, including "From Android to Electric Lady: Janelle Monáe as Hip Hop's Singing Emcee" to "Planting the Seed of Religion, Culture, and Media in Hip Hop." A movie screening of the Oscar-winning film, "Moon Light" will be held Saturday, April 22 at 12:40 p.m. in the Student Center Ballroom.
The event is free and open to the public. Please click here for a complete schedule of events or visit the Circling the Elements website for more information.
###
About Albany State University … Albany State University, in Southwest Georgia, has been a catalyst for change in the region from its inception as the Albany Bible and Manual Training Institute to its designation as a university. Founded in 1903 to educate African-American youth, the university continues to fulfill its historic mission while also serving the educational needs of an increasingly diverse student population. A progressive institution, Albany State University seeks to foster the growth and development of the region, state and nation through teaching, research, creative expression and public service. Through its collaborative efforts, the university responds to the needs of all of its constituents and offers educational programs and service to improve the quality of life in Southwest Georgia. For more information see http://www.asurams.edu. Follow the university on Twitter at @AlbanyStateUniv and on Facebook at Albany State University Official Page.