More students seeking campus housing at ASU as fall semester begins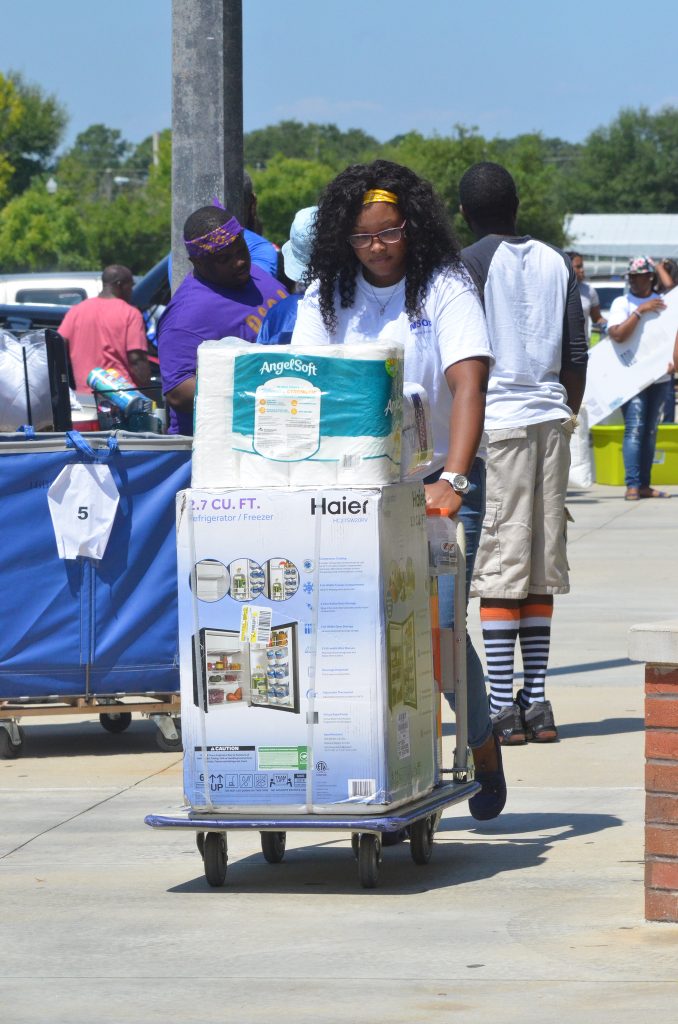 New and returning students are set to arrive Aug 12 and 13 for the University's official move in days.
ALBANY, Ga. – More than 2,500 new and returning students are desiring to live in Albany State University (ASU) campus housing when classes begin Aug. 14. While this number is not a reflection of enrollment numbers, it marks the first time in years that ASU residence halls have been filled to capacity. Students will move into residence halls on the East and West campuses Aug. 12 and 13 beginning at 7 a.m. each day
"Living on campus provides the opportunity for students to be fully engaged in the collegiate experience. They get to be a part of learning communities, build life-long relationships and participate in social and civic activities that, combined with their academic experience, help them to become successful global citizens. We welcome them to Albany State University," said ASU President Art Dunning.
Many students took advantage of last week's drop and go period, when they brought their furnishings and setup their room space. Most students, including more than 1,200 first-time freshmen, will move in Saturday and Sunday.
"This is always an exciting time for the university," said Ronnie Davis, interim assistant vice president for student affairs and success. "We have a great team of students, faculty and staff members who want to make this process as easy as possible for those moving on campus."
Davis said that although on-campus housing occupancy is at full capacity for fall 2017, students who were not immediately placed in on-campus housing were offered temporary off-campus housing until on-campus space is available.
This year, Wiley Hall and Gibson Hall will serve as a living-learning community. The buildings were traditionally used for residential housing in the past but have recently been updated to provide a contemporary living experience for freshmen students.
"ASU's new living-learning community allows students with similar academic or special interests who are living together in on-campus housing to interact in specialized ways," said Michara DeLaney, interim vice president for student affairs and success. "The purpose of the living-learning community is to offer a more enriching in-class experience through out-of-class activities."
###
About ASU …Albany State University, in Southwest Georgia, has been a catalyst for change in the region from its inception as the Albany Bible and Manual Training Institute to its designation as a university. Founded in 1903 to educate African-American youth, the university continues to fulfill its historic mission while also serving the educational needs of an increasingly diverse student population. A progressive institution, Albany State University seeks to foster the growth and development of the region, state and nation through teaching, research, creative expression and public service. Through its collaborative efforts, the university responds to the needs of all of its constituents and offers educational programs and service to improve the quality of life in Southwest Georgia. For more information, please visit https://www.asurams.edu/. Follow the university on Twitter and Facebook at @AlbanyStateUniv.