Albany State University names new head football coach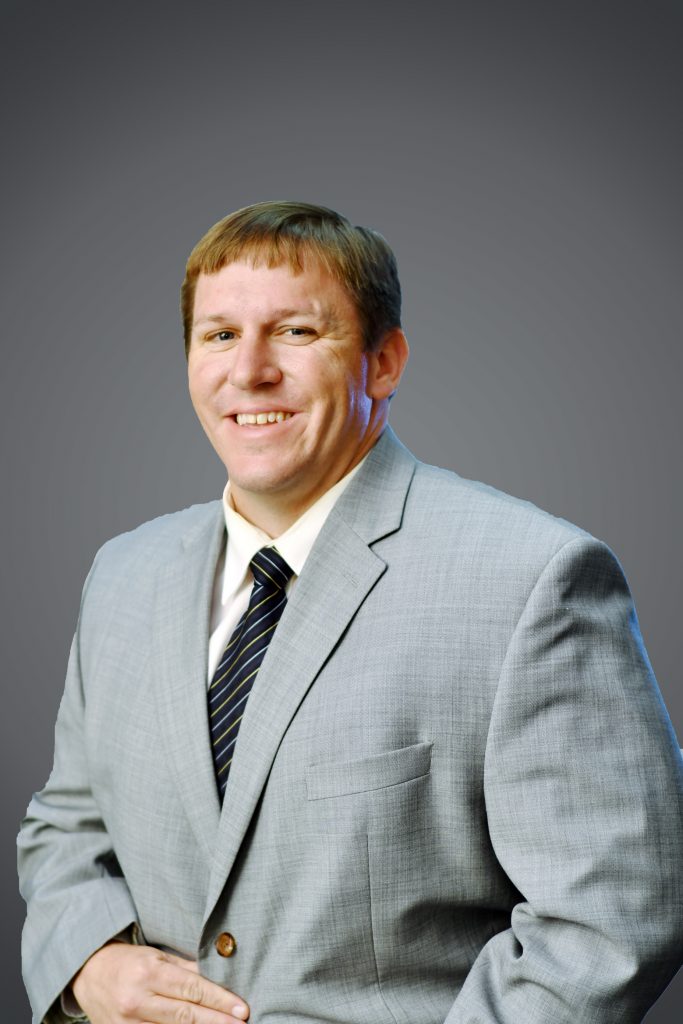 ALBANY, Ga. – The Albany State University director of athletics has selected a new head coach for the university's Golden Rams Football Program. Gabe Giardina, offensive coordinator and offensive line coach at Charleston Southern University, begins his head coaching duties at ASU April 24, 2017.
Giardina, selected from a pool of more than 100 applicants following a national search, has more than eight years of experience in football leadership roles at the collegiate level.
Both ASU President Art Dunning and Director of Athletics Sherie Gordon said the university's focus on student success played a major role in the selection of the coach and thus they greatly valued the input of student-athletes in the selection process.
"We wanted a strong leader with a plan and genuine passion about the social and academic development of our young men," Gordon said. "We wanted someone committed to recruiting in the state and in bordering states. We wanted someone who could connect with our student-athletes and engage positively with the university and the Albany community. We wanted a winner. We have found that person in Gabe Giardina."
"I met with our director of athletics after four finalists came to campus for a series of interviews. Upon completion of that process, I accepted her recommendation for this appointment," Dunning said. "Having a head football coach who is committed to building character, promoting academics as a priority and working to ensure that our players graduate into meaningful careers aligns directly with our goal for student success. I am pleased to welcome Coach Giardina and his family to Albany State University. I look forward to working with him to develop and sustain a winning football program on and off the field of play."
"Wimberly and I could not feel more blessed and excited to join the Albany State family. We are glad to make our home at a place with such a rich history and tradition," Giardina said. "From the moment this process started we could sense and feel the passion and commitment that both Dr. Dunning and Sherie Gordon have for the development of the student athlete as a whole person. We are going to win with culture, character and integrity. We want to be Albany's team!"
Giardina continued, "We are going to be a bright light in this community that alums and community members will be proud of by the way our young men compete on the field and by the way they conduct themselves off the field. It is our goal that all our players have the type of experience that truly transforms their lives and puts them on a path to do the same for others, all while bringing home championships to southwest Georgia."
During his recent tenure at Charleston Southern University, led by a multiple option offense, CSU's football team amassed 36 wins in four seasons, the most winning four years in that program's history. The team won two Big South Conference championships in 2015 and 2016, and made two NCAA playoff appearances. In 2014 and 2016, the offense averaged more than 400 yards per game. Charleston Southern ranked 14th in the NCAA Division I FCS Coaches Poll at the conclusion of the 2016 season.
Giardina also has three years of experience as an assistant head coach and special teams and running back coordinator at CSU. He served as an offensive coach for wide receivers at Delta State University in 2012.
Building character and scholarship in football players is just as important to Giardina as building a winning team on the football field. Under his tutelage, five CSU players earned national and conference academic honors.
As a student and graduate assistant for the University of Alabama, Giardina worked for both Mike Shula and current Alabama Head Coach Nick Saban. He played for the Crimson Tide from 2000 to 2003. He appeared in nine games and earned Academic All-SEC honors in 2003.
Giardina and his wife Wimberly, a board certified music therapist, have three children, Frank Foster, DeAra and Whitt..
###
Note to editors: A high resolution image of Giardina is available HERE.
What others are saying about Gabe Giardina:
"Gabe did a great job for us at The University of Alabama, and we appreciate his contributions to our program. The characteristics that made him a good coach while he was here will be the same that make him a successful coach at Albany State and we wish him the best of luck."
Nick Saban, Head Football Coach, The University of Alabama
"Gabe Giardina is not only a talented and intelligent football coach, he is a wonderful leader, developer and molder of young men. There will be no shortage of energy, passion and maturity as he leads the Albany State football program. His development as a coach is a direct reflection of his core values of faith, integrity and the importance of family."
Mike Shula, Offensive Coordinator, Carolina Panthers
"Gabe has been in preparation for this opportunity for many years. He is a leader of men who gets the most out of his players. Gabe is demanding yet passionate in his relationship with his players. He has the utmost integrity and will communicate a clear vision for the football program. He and his beautiful wife Wimberly will be a valuable addition to the Ram family and the city of Albany. This is the beginning of something very special for Albany State football."
Jamey Chadwell, Offensive Coordinator, Coastal Carolina University
About Albany State University …
Albany State University, in Southwest Georgia, has been a catalyst for change in the region from its inception as the Albany Bible and Manual Training Institute to its designation as a university. Founded in 1903 to educate African-American youth, the university continues to fulfill its historic mission while also serving the educational needs of an increasingly diverse student population. A progressive institution, Albany State University seeks to foster the growth and development of the region, state and nation through teaching, research, creative expression and public service. Through its collaborative efforts, the university responds to the needs of all of its constituents and offers educational programs and service to improve the quality of life in Southwest Georgia. For more information see http://www.asurams.edu. Follow the university on Twitter at @AlbanyStateUniv and on Facebook at Albany State University Official Page.