Albany State mentoring program hosts holiday food drive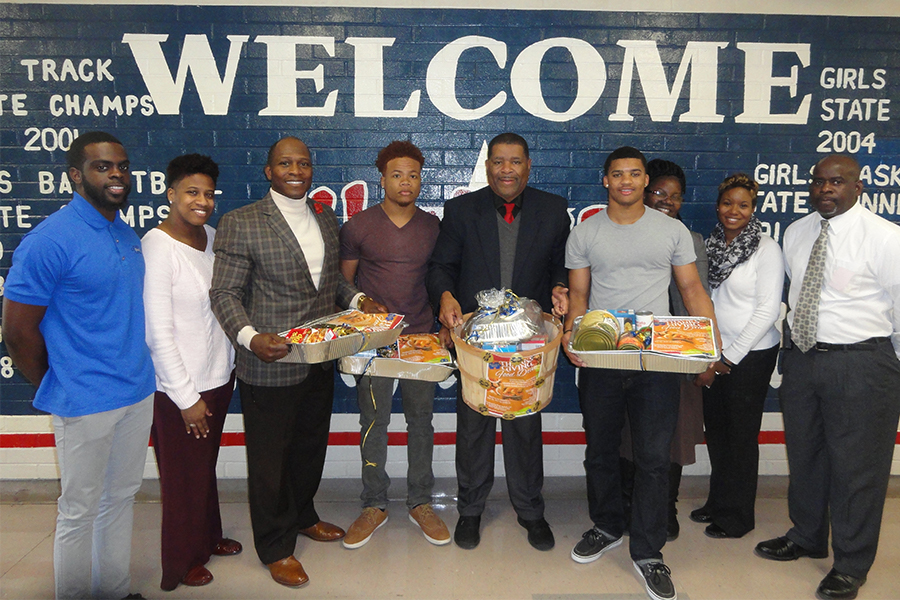 M.A.L.E.S. representatives and representatives from local schools hosted a food drive for those in need.
ALBANY – Albany State University Men as Advocates for Leadership, Excellence and Success (M.A.L.E.S.) mentors, formerly known as CAAM, hosted a food drive Nov. 1 -13.
All collected items were donated to local schools that participate in the mentoring program. Students enrolled at ASU who are members of M.A.L.E.S., play a vital role in community engagement by bringing awareness to academic and social issues that impact the service area.
The Food Drive was coordinated by Dineta O'Hara, ASU community engagement specialist, O'Hara extends a special thank you to ASU students, faculty and staff. Representatives that participated in the food drive include:
Albany High School principal, Dr. Frederick Polite, and parent facilitator, Lakeisha Covin
Sherwood Acres Elementary principal, Yvette Simmons, assistant principal, Calvin Poolep and parent facilitator, Timothy Robinson
Westover Comprehensive High School principal, William Chunn, and assistant principal, Samuel Mackey.
Dougherty Comprehensive High School principal, Eddie Johnson
Morningside Elementary School principal, Christine Ford, assistant principal, Lavenice Grace, and counselor, Lynell Hubbard
###
Follow Albany State University on Twitter and Facebook @AlbanyStateUniv.