Campus Message: Marion Fedrick, interim executive vp, announces the Student Engagement Experience Task Force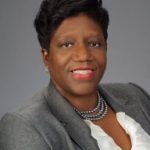 Dear Campus Community,
Today, I am excited to announce the launch of a task force to focus on how we can improve and enhance the student experience at Albany State University (ASU). The ASU Student Engagement Experience task force will lead an in-depth examination of the student experience, from when a student enrolls to when a student reaches that incredible milestone of graduation.
This is the first major initiative the transition team is announcing to create the new Albany State, and students will be at the core of this initiative by serving on the task force. I want to personally recognize and thank our student leadership for stepping forward to help advance our efforts.
Their recommendations will guide the institution's focus on improving student retention and championing student success. The task force will have three focus areas:
First-Year Experience – enhance campus life and improve service to students
Student Engagement for Success – improve student retention and increase graduation rates
Student Support Services – streamline and improve orientation, advising and registration
Members of the task force include:
Task Force Co-Chair Dr. Joyce Jones, vice chancellor for student affairs, University System of Georgia
Task Force Co-Chair Dr. Scott Lingrell, vice president for student affairs and enrollment management, University of West Georgia
Andre Armour, president, ASU Student Government Association
DeAndre R. Cochrane, senior vice president, ASU Student Government Association
Charles L. Durrah, vice president, ASU Student Government Association - East Campus
Cameron R. Southerland, vice president ASU Student Government Association - West Campus
Wanesia P. Francis, Miss ASU
Santo E. Nina, Mr. ASU
The Student Engagement Experience Task Force will hold its first meeting next week and will have a report with recommendations by mid-December.
We look forward to working closely with our student leaders to improve the student experience at ASU as we continue to position the new Albany State University for long-term success.
Regards,
Marion