President Dunning appoints new leadership for university marketing and strategic communications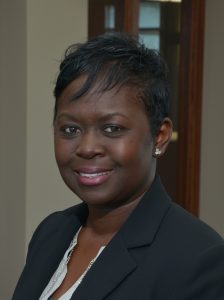 Denise Ward
ALBANY – Albany State University President Art Dunning has named Denise Ward as the Special Assistant to the President for Marketing and Strategic Communications. Ward joined the university on Aug. 7.
Ward's primary responsibilities include serving as the university's official spokesperson, leading internal and external messaging, branding, and implementing a marketing and strategic communications plan.
A 20-year veteran of the media and communications field, Ward has abundant experience in print and broadcast journalism, corporate communications, public and media relations and public affairs. Prior to joining Albany State, she served as a corporate communications manager at The Hershey Company in Hershey, Pa.
"This is a crucial time for the university and it is essential that we have strong leadership in place to guide our communications and marketing efforts," Dunning said. "Ms. Ward possesses the passion and experience needed to work toward our mission of developing a world-class institution. We are delighted to welcome her to the Albany State University team."
Ward previously held the position of communications specialist at MillerCoors Albany, Ga. She has held similar positions with Booz Allen Hamilton, the University of San Diego and Commander Fleet Activities Yokosuka Japan. She received a bachelor's degree in English from Valdosta State University and a master's degree in education from the University of Phoenix.
Ward, a native of Leesburg, is active in the local community and serves as a board member for the Lee County Female Minority Mentoring Program, an ambassador for the Albany Area Chamber of Commerce and volunteer for Girl Scouts of Historic Georgia. She also has served on the Girls Inc. of Albany board of directors.
###
About ASU …Albany State University, in Southwest Georgia, has been a catalyst for change in the region from its inception as the Albany Bible and Manual Training Institute to its designation as a university. Founded in 1903 to educate African-American youth, the university continues to fulfill its historic mission while also serving the educational needs of an increasingly diverse student population. A progressive institution, Albany State University seeks to foster the growth and development of the region, state and nation through teaching, research, creative expression and public service. Through its collaborative efforts, the university responds to the needs of all of its constituents and offers educational programs and service to improve the quality of life in Southwest Georgia. For more information, please visit https://www.asurams.edu/. Follow the university on Twitter and Facebook @AlbanyStateUniv.