Albany State University athletic director announces interim football coach and national search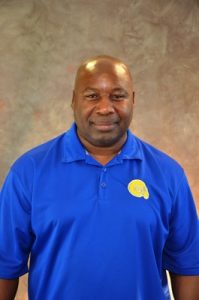 Anthony Kelly
ALBANY, Ga. – The director of athletics for Albany State University announced the appointment of an interim head football coach and a national search for the next coach. The news comes after Dan Land announced his resignation from the position yesterday.
Sherie Gordon, director of athletics for Albany State University, appointed Anthony Kelly to serve as interim head football coach. Kelly has been an assistant coach with the program for 27 seasons.
"I am honored to serve the university and the athletics program as interim head football coach. I believe it's important to stay consistent with what we've been doing all year, in terms of our success on the field," Kelly said. "Our students and the staff are committed to working together and working hard to continue that success."
The appointment was effective immediately on March 13 after Land announced he was stepping down as head football coach. Land will remain on faculty.
Gordon also announced that spring season will begin March 27 and conclude April 22.
"The delayed start will give the staff time to develop a strategy for spring practice, which will focus on strength training, conditioning and fundamentals," Gordon said.
The current priorities are to ensure that student-athletes finish the semester strong academically, progress through spring season and hire a football head coach, Gordon said.
"We are appreciative that Coach Kelly has agreed to accept the role of interim head football coach until we conclude our search," Gordon said. "We are committed to excellence and creating a model student-athlete experience for all of our programs. The search process will help identify a coach and leader who shares that commitment."
The university will work with Atlanta's Parker Executive Search Firm to conduct the national search. A committee will be appointed, Gordon said, to assist with identifying a new leader for the program.
###
About Albany State University … Albany State University, in Southwest Georgia, has been a catalyst for change in the region from its inception as the Albany Bible and Manual Training Institute to its designation as a university. Founded in 1903 to educate African-American youth, the university continues to fulfill its historic mission while also serving the educational needs of an increasingly diverse student population. A progressive institution, Albany State University seeks to foster the growth and development of the region, state and nation through teaching, research, creative expression and public service. Through its collaborative efforts, the university responds to the needs of all of its constituents and offers educational programs and service to improve the quality of life in Southwest Georgia. For more information, see http://www.asurams.edu. Follow the university on Twitter at @AlbanyStateUniv and on Facebook at Albany State University Official Page.
Save