Albany State baseball selected to play in Black College World Series
The Albany State University (ASU) baseball team will compete in the 2022 Black College World Series May 11-15, at Riverwalk Stadium in Montgomery, Alabama. The Golden Rams will open the tournament in the first game against Kentucky State University at 9 a.m. CDT. The Golden Rams have a 31-14 overall record for the 2021-2022 season.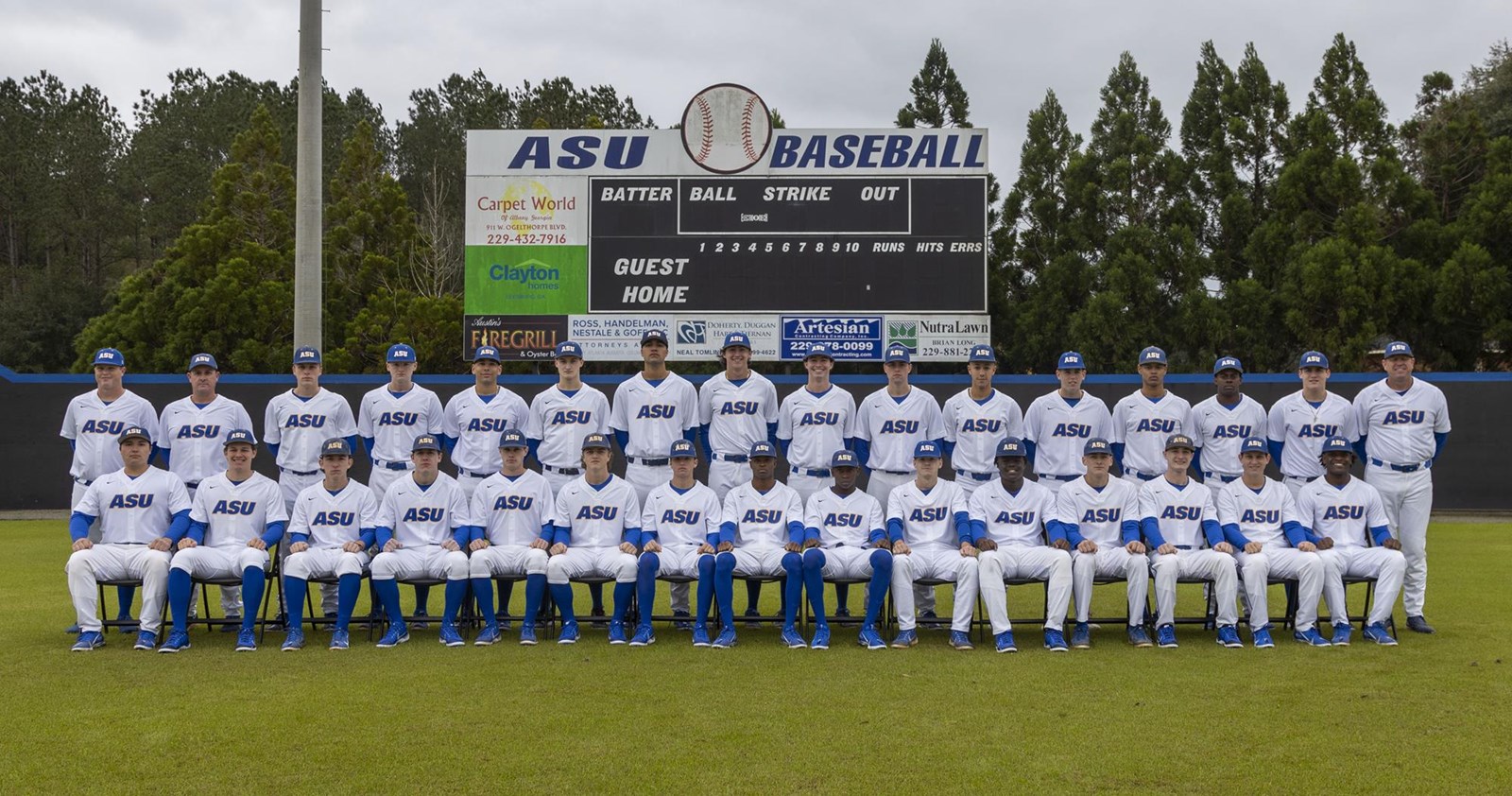 "The team had an outstanding season, and we are looking forward to taking the field again for the 2022 Black College World Series. The team is excited, and prepared to take home the win," said ASU Athletics Director, Tony Duckworth.
Sponsored by Tyson Foods, the Montgomery Biscuits, home of Major League Baseball Double-A affiliate the Tampa Bay Rays, are hosting the tournament.
The series, in its second year, will feature eight HBCU baseball teams, made up of four from the National Collegiate Athletic Association (NCAA) Division II, and four from the National Association of Intercollegiate Athletics (NAIA).
The field of 8 teams will compete for the 2022 Tyson Foods Black College World Series. Games will be lived streamed on the Black College Sports Network (BCSN) at www.mybcsn.net, the BCSN YouTube channel (@mybcsn1), Facebook page (@mybcsn1), and Twitter page (@mybcsn1).
The format is two divisions, one bracket of four NCAA Division II teams, and one bracket of four NAIA teams. On Saturday, May 14, the winners of each division will face off in a one-game playoff to determine a champion.
Other baseball programs competing include Edward Waters University, Florida Memorial University, Rust College, Talladega College, Miles College, Kentucky State University, and Blue Field State College.
General admission tickets may be purchased at ticketreturn.com.