2022 Honors Day Program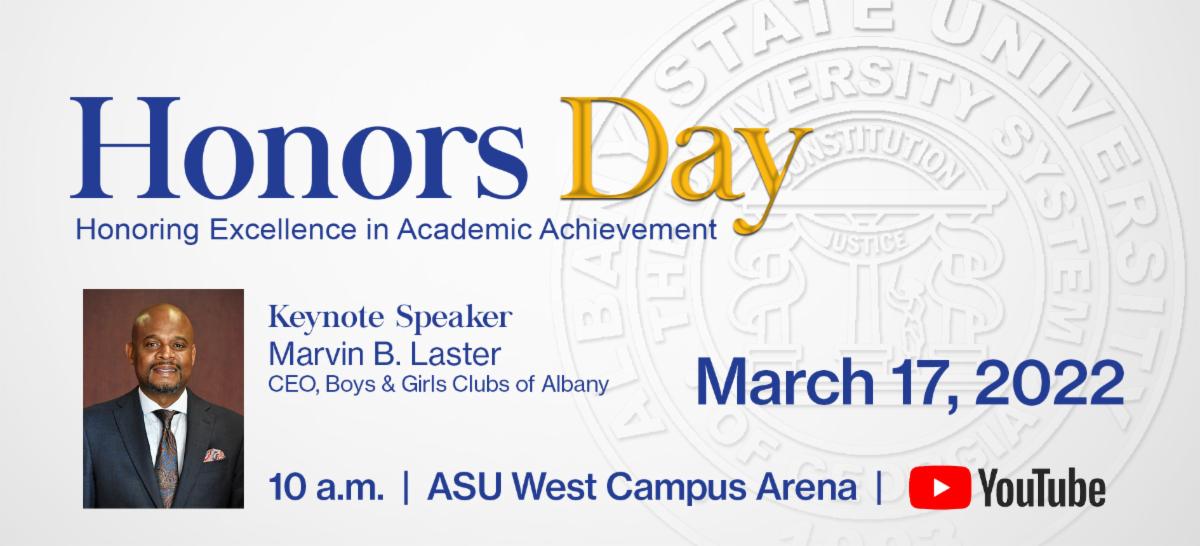 Albany State University (ASU) will recognize 889 students for Honors Day 2022 on Thursday, March 17, 2022, at 10 a.m. in the West Campus Arena.
67 of the students that will be recognized have a perfect 4.0-grade point average (GPA). Honors Day serves to formally recognize and honor undergraduate students from all disciplines. These students have demonstrated excellence in academic course work and research, which reflects this year's theme: "Honoring Excellence in Academic Achievement."
Marvin Laster, CEO of the Boys and Girls Club of Albany will serve as the guest speaker.
To stream the program live, click here.