Commencement Spotlight: Dominique Woodard, Bachelor of Science in Criminal Justice
Accepted Position As: Police Officer for Atlanta Police Department
Dominique Woodard, a 23-year-old Griffin, Georgia native and third-generation Ram, will graduate from Albany State University (ASU) on December 10 with a Bachelor of Science degree in Criminal Justice and a minor in Sociology.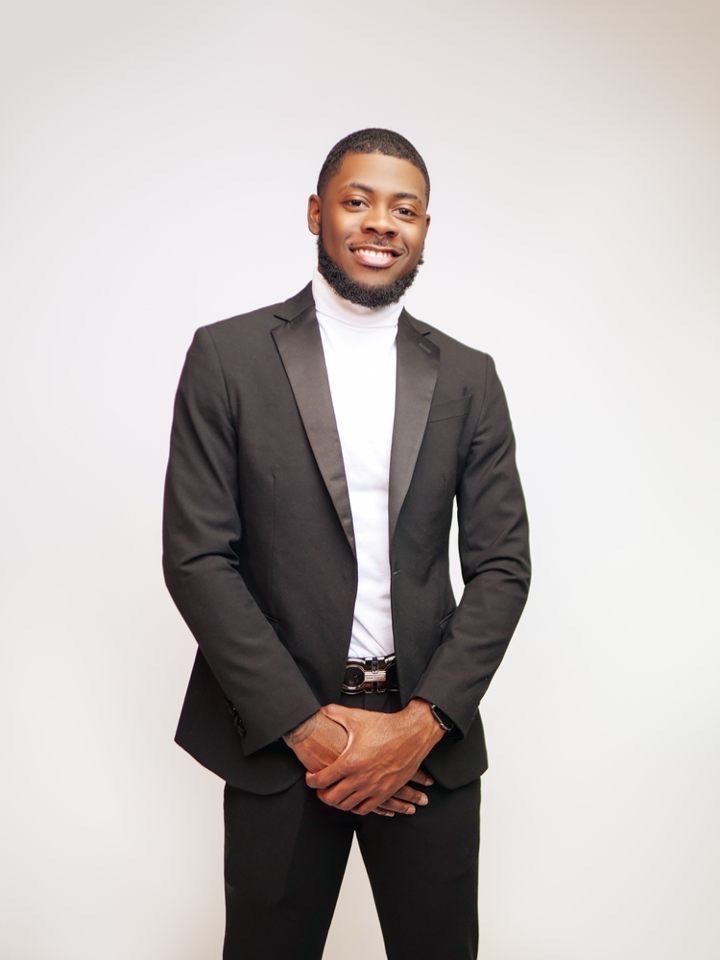 He is a member of the Criminal Justice Club, ASU Knowledgeable, Influential, Noble, Goal-Oriented, Servants (KINGS), Preshlyfe Modeling Troupe, National Association for the Advancement of Colored People ASU chapter, and the Pre-Law Club. He served as a Student Orientation Leader, a Men Advocates for Leadership, Excellence, and Success (MALES) Mentor, and a Resident Assistant for the Office of Housing and Residence Life.
During his time at Albany State University, he participated in many community service projects including canvassing for the Stacey Abrams and Joe Biden campaigns with Black Voters Matter.
He received the 2020-2021 Most Likely to Become a Millionaire Award, and served as Mister 1925, Mister Pre-Law, Mister PhreshLyfe, and Mister Criminal Justice.
Dominique has accepted a position as a police officer with the Atlanta Police Department. He will attend graduate school at Albany State University in the criminal justice program with a concentration in forensic science.
What motivated you to learn more about your field?
My professors honestly were my motivation because they are criminal justice professionals who have worked in the field. They have pushed me to be a knowledgeable student within my field.

Why did you choose ASU?
I had my eyes on ASU since I was in middle school. When I attended a youth male leadership conference, I toured the campus and I loved it. I'm also a third-generation Ram. I have family members that attended ASU in the old days that also impacted my college decision. I wanted to keep the legacy going

What are your post-graduation plans?
I plan on starting my career in law enforcement with the Atlanta Police Department. I will continue my education in the master's program in forensic science at Albany State University.

What do you love most about your chosen profession?
I love that it is a very diverse field. You won't see the same thing twice because criminal justice is such a broad field with various paths and avenues available. My path is law enforcement because I love helping the community and being the change that I want to see.
Who has made the biggest impact on you and who do you consider to be a role model at ASU?
My grandfather made the biggest impact on me. He's my guardian angel because he showed me that I could be a servant of good before I even knew my purpose. My achievements came from him installing hard work and dedication in me early in life. That is my "Why."
My biggest role model at ASU isn't just one person. Everyone in the university, and the criminal justice department played a part in my success. They kept me motivated when I was discouraged. It takes a village to get to graduation. I want to thank my advisors, dean, professors, and friends.
What are you passionate about outside of your education?
Serving others and trying to make them see a better version of themselves. This was my experience at ASU, because I am not the same person I was when I walked through the doors of ASU in 2018.

What advice would you give to other ASU students?
Never quit . As soon as you are ready to quit, know that God has something greater in store for you. Trials are part of your story but overcoming them will only make it better. If you quit now, you'll quit in life.
What would you say to a high school student about choosing ASU to further their education?
Albany State University is a place where you will enjoy your time, but also get what you need out of it. Make sure you surround yourself with people that want nothing but the best for you. You will find everything you need here including lifelong friends, networking opportunities, and genuine professors. They want to see you excel and reach your dreams and goals in life. You have the pen, so write your own Cinderella story.