IBM Provides Albany State University $2 Million in Technology Resources to Help Students and Faculty Build STEM Skills
Global technology firm, International Business Machines (IBM), will provide Albany State University (ASU) with $2 million in technology resources as part of a collaboration with IBM to develop diverse and high demand skills that align with industry needs and trends so both students and faculty can develop the skills they need today for the jobs of tomorrow.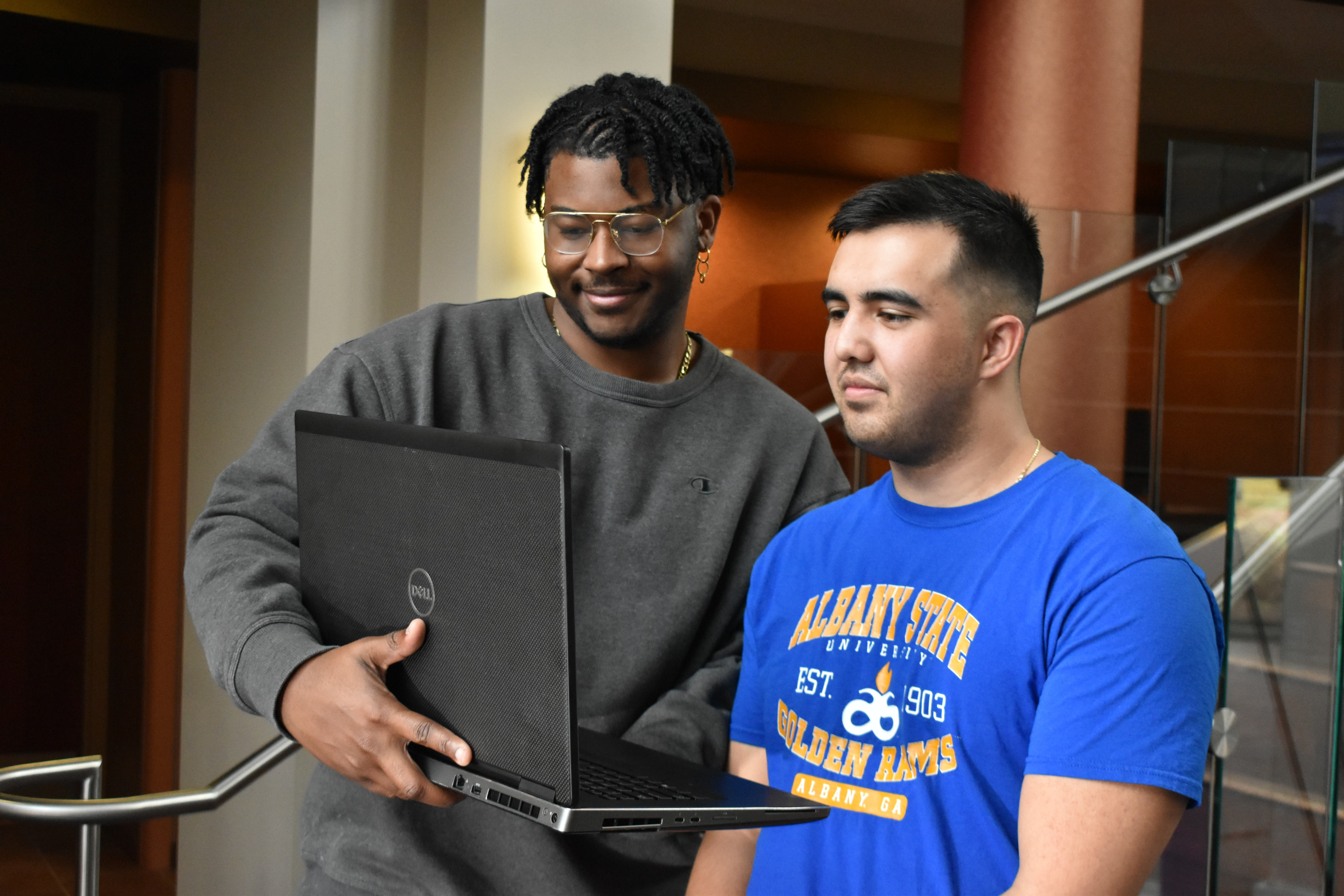 "This collaboration shows ASU's unwavering commitment to student success, access, and academic excellence," said ASU President Marion Ross Fedrick. "The demand for a workforce trained in STEM fields grows daily. ASU will continue to train students to succeed in the technology industry."
IBM's work with ASU extends the company's recent investments in technology, assets, resources and skills development with HBCUs across the United States.
"IBM is providing faculty training, pre-built and maintained curriculum content, hands-on labs, use cases, digital badges and software. ASU will bolster its curriculum through integrating these resources into related courses. Faculty will use the additional training to enhance their knowledge and technique," said ASU Provost and Vice President for Academic Affairs, Dr. Angela Peters.
"IBM's investment in HBCUs like ASU is part of the company's dedicated work to create innovative experiences for HBCU students to acquire the necessary skills to help unlock economic opportunity and prosperity," said Justina Nixon-Saintil, IBM VP and global head of its Corporate Social Responsibility initiatives. "The collaboration is also part of IBM's commitment to skill 30 million people worldwide by 2030."
"Technology has become an integral part of everyday life and has boosted every industry. In the last 100 years, IBM has made a significant impact through their technological innovations. I am proud the University has collaborated with this global technology giant," said ASU Chief Information Officer for Information Technology Services, William Moore.
As part of its multi-year Global University Programs commitment, IBM is providing more than $100M in assets, faculty training, pre-built and maintained curriculum content, hands on labs, use cases, digital badges and software to participating HBCUs. This integrated program is designed to create a foundation of diverse and high demand skill sets that directly correlate to what students will need in the workplace. The learning tracks address topics such as artificial intelligence, cybersecurity, blockchain, data science and quantum computing.
"We are thankful IBM continues to invest in HBCUs with their consistent work in narrowing the digital divide. Through these continued investments of technology, assets, resources and skills development, Albany State University students can be better prepared to become leaders and innovators in the technology workforce," said ASU Vice President for Institutional Advancement, A.L. Fleming.
The initiative was spearheaded by IBM and the ASU Office of Career Services.
In September 2020, IBM announced the investment of $100 million in assets, technology and resources to HBCUs across the United States. In May 2021, IBM announced that it had extended its IBM Global University Programs with HBCUs to 40 such schools. IBM is also helping to build a more robust and diverse cyber workforce by training more than 150,000 people in cybersecurity skills over the next three years and partnering with more than 20 HBCUs to establish Cybersecurity Leadership Centers.
IBM Global University Programs (https://research.ibm.com/university/) provide assets, training, curriculum content, hands-on labs and software to academic institutions to help advance relevant skills for today's workforce. Through IBM's Global University Programs, more than 900,000 students are enrolled in at least 334 specialized academic courses in over 10,000 universities and schools across the world. Learners benefiting from this resource have earned approximately one-million industry-recognized IBM badges that reflect successful coursework completion. IBM has committed to train 30 million people worldwide by 2030.