Meet the Artist: Abiodun David
Abiodun David, from Chicago, Illinois is a senior visual and performing arts major. His senior art project will be on exhibit in the Arthur Berry Art Gallery in the Dr. Joseph W. Holley Fine Arts Center from March 21-28. After graduation, he plans to become a graphic designer.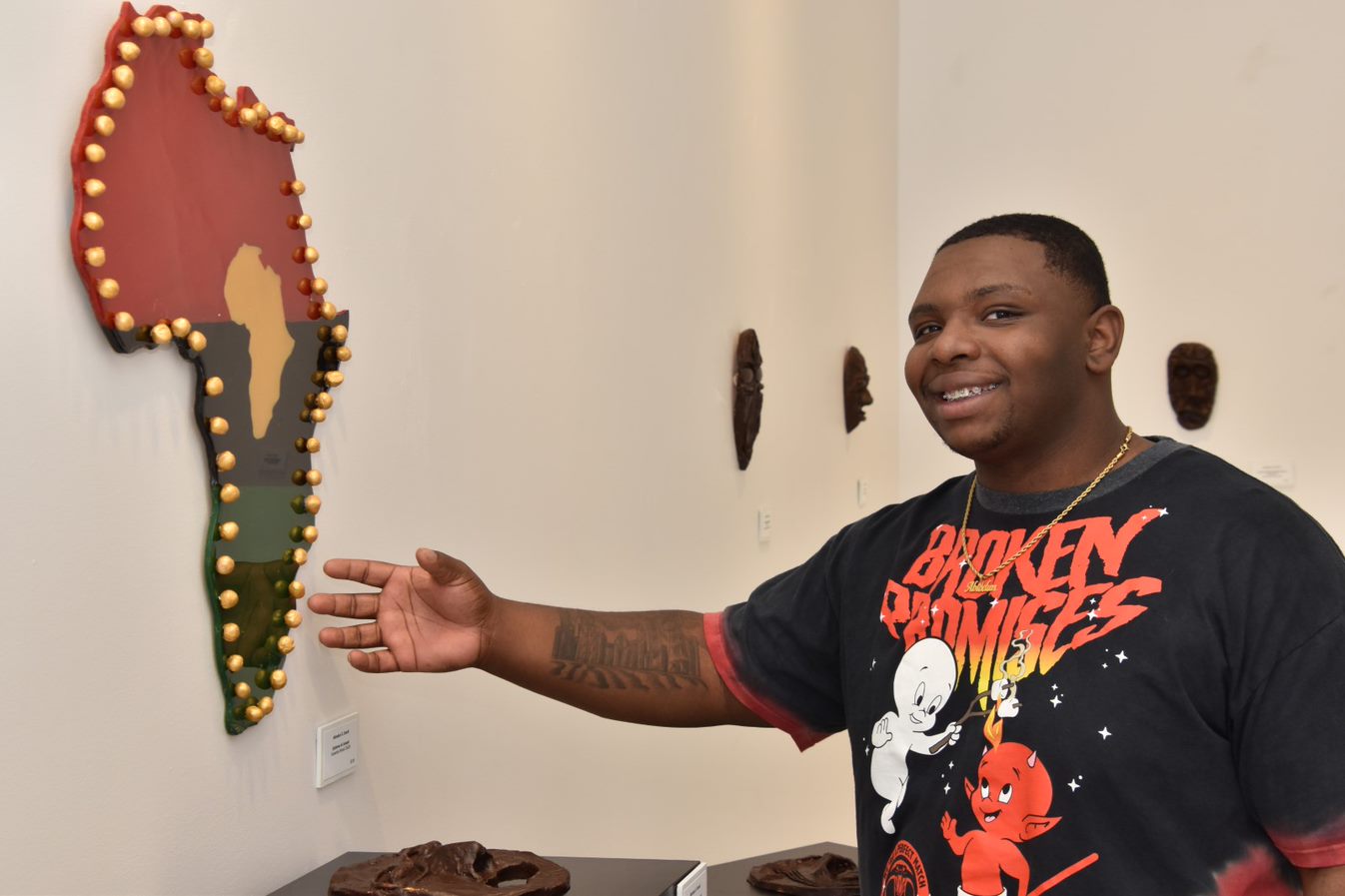 Why did you choose Albany State University?
I decided to come to Albany State because it was closer to my family.
What motivated you to choose your major?
Since elementary school, I have always wanted to be an artist. I went to two different colleges before I came to Albany State and they did not have an art program. That's when I found Albany State.
What is the title of and inspiration for your Senior Exhibition?
My title is "Afrikan Onisebaye" and the inspiration was my Father because he is Nigerian.
What was the process for creating this artwork?
I chose to use clay for my ceramic African mask. The process was time consuming, but a wonderful experience because I never worked with clay before.
What excites you most about the future of ASU?
I would have to say the people and the experience. ASU has helped me build my character on a social level and professional level. I thank ASU for that.
What advice would you give to other students interested in Albany State?
Make sure to get involved. It's always great to engage in something, and go out and do things outside of your comfort zone.
Who has made the biggest impact on you at ASU during your time here?
I would have to say my professor, Scott Marini.