Albany State University hosts Active Minds' Send Silence Packing Exhibit
In an effort to bring community awareness to mental health and suicide prevention the Albany State University Office of Counseling and Accessibility Services participated in the Active Minds' Send Silence Packing exhibit on Wednesday, March 16.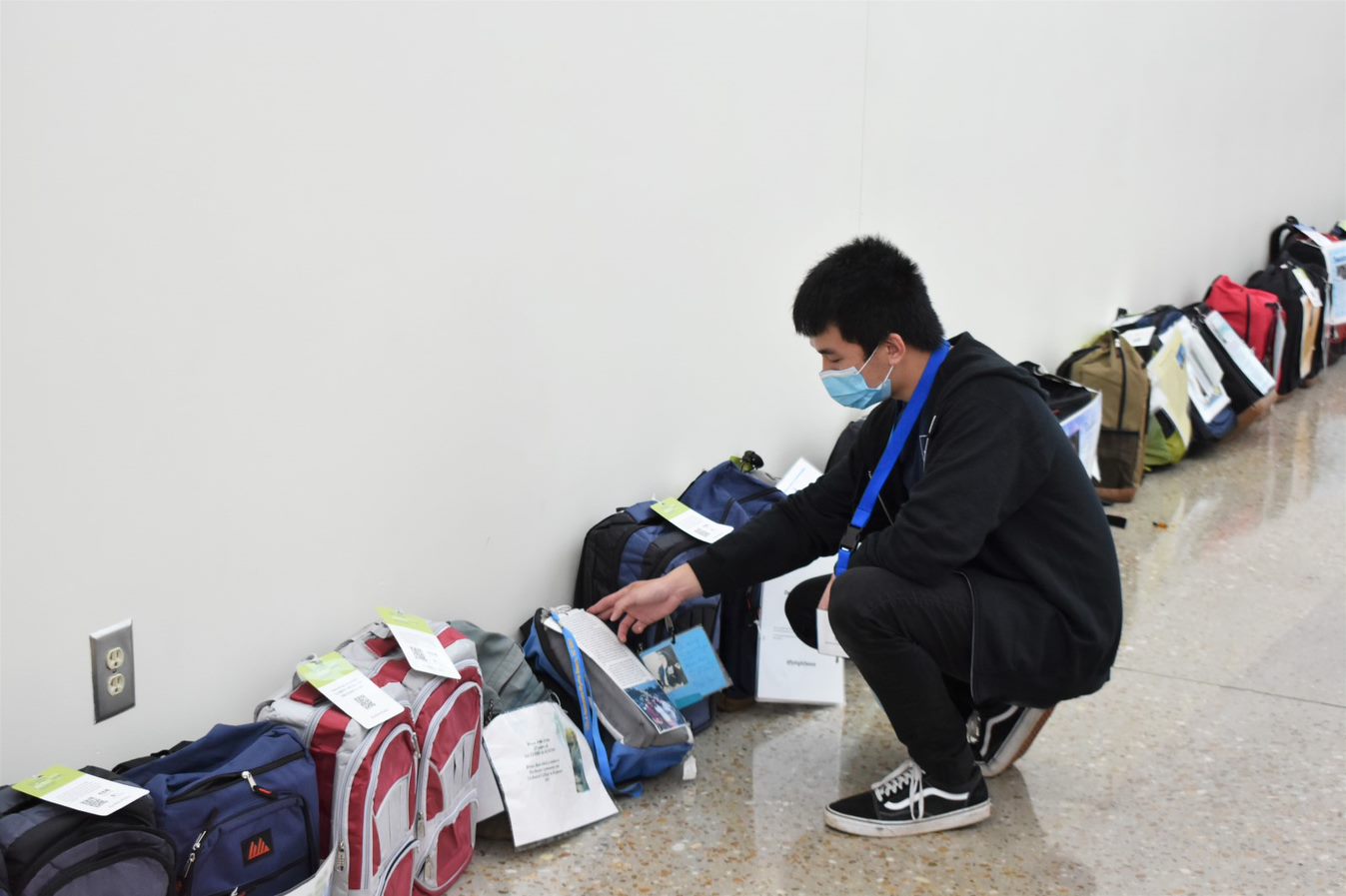 "It is important to share mental health awareness and education with our students, especially during the COVID-19 fatigue our community is facing. We hope this exhibit will inspire our students to learn how they can help prevent suicide, and provide hope for the future," said Nicola Bradley, LMFT, Director of Counseling and Student Accessibility Services.
Members of the campus community attended the exhibit, which is designed to connect individuals to mental health resources and raise awareness about suicide prevention. The exhibit included backpacks, placed in the C.W. Grant Student Union, representing a life that has been touched by suicide. The exhibit also included personal stories from individuals who have lost a loved one to suicide.
The Office of Counseling and Accessibility Services, the We Are One and E-5 Initiatives, the Student Government Association, the National Pan-Hellenic Council, and the Office of Student Engagement offered support and information to attendees throughout the exhibit.
The Liberty House of Albany, National Alliance on Mental Illness, Albany Area Primary Health Care, and Aspire Behavioral Health and Developmental Disability Services also attended to provide support and information.
Active Minds is a nonprofit organization supporting mental health awareness and education for young adults. with a presence at more than 800 locations nationwide, dedicated to ending the silence and changing the conversation about mental health.
The "Send Silence Packing" exhibit debuted in 2008 on the National Mall in Washington, D.C.
The display can also be viewed virtually at www.activeminds.org/backpacks.