Commencement Spotlight: Jenai Marlin
Commencement Spotlight: Jenai Marlin, Masters of Science in Early Childhood Education

Future Plans: Teacher, Sherwood Acres Elementary School, Albany, Georgia
Jenai Marlin, an Albany, Georgia native, will graduate on May 7 with a Masters of Science degree in Early Childhood Education. She is a member of the Golden Passionettes, the cheerleading team, and the National Honors Society. A scholar committed to academic excellence, she has made the deans list since spring 2019. She has accepted a teaching position at Sherwood Acres Elementary School, in Albany, Georgia, and plans to continue her education and spend time with her two-year-old daughter.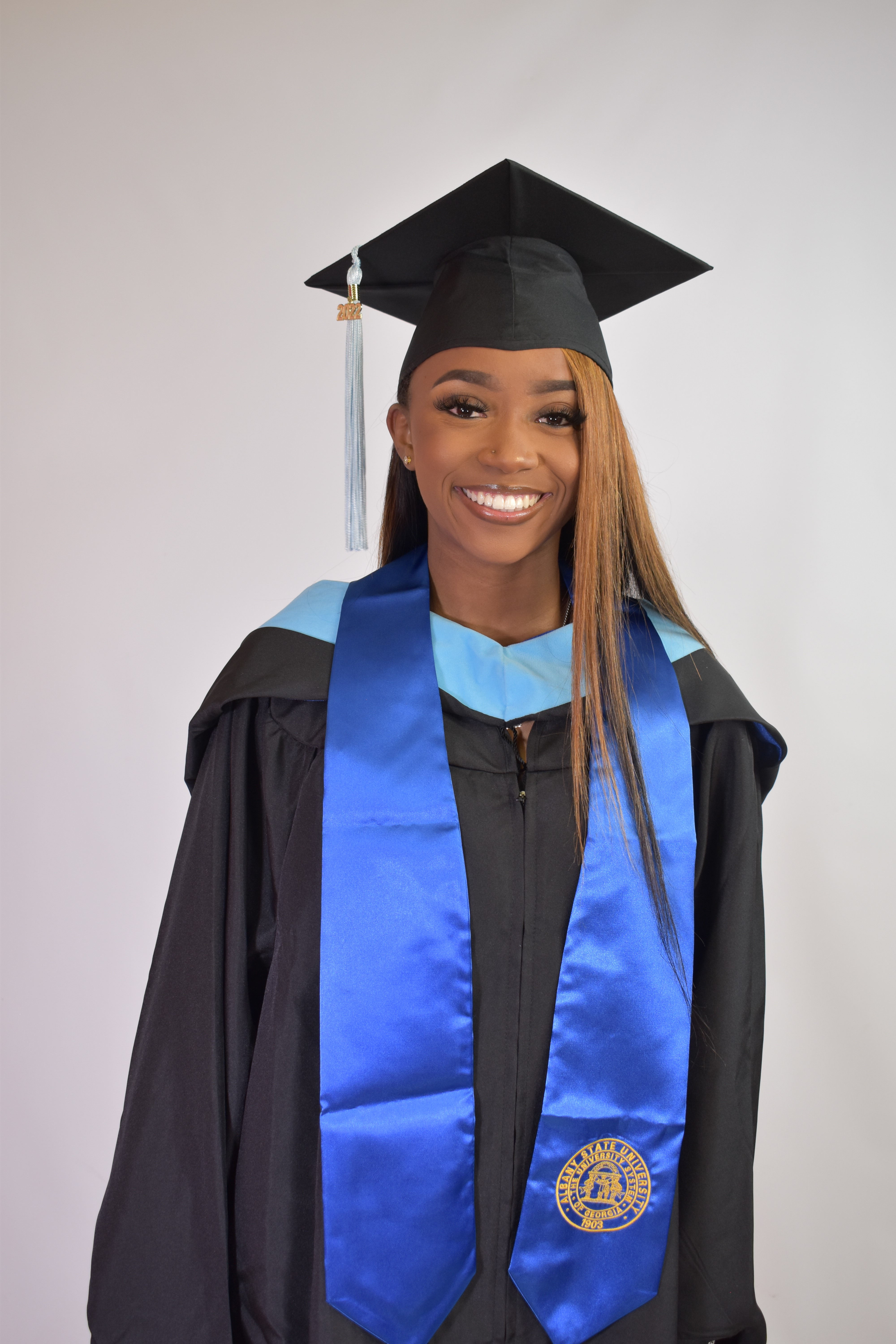 What motivated you to learn more about your field?
My love for kids and education. I love watching students grow.
Why did you choose ASU?
I chose ASU because I absolutely loved their dance team and wanted to reunite with family members in Albany.
How did ASU prepare you to succeed after matriculation?
ASU prepared me to succeed after matriculation by sending me to various schools to observe certified teachers, and completing hands-on assignments that prepared me for what I would experience as a teacher.

Who at ASU has made the biggest impact on you, and who do you consider to be a role model at ASU?
Dr. Dorene Medlin has made the biggest impact on me. She has assisted me since I was an undergraduate student and has never steered me wrong. Dr. Erica DeCuir is my role model at ASU. I love how she presents herself, teaches, and is so organized.
What advice would you give to other ASU students?
The advice that I would give to other ASU students is to stay positive. Even when it seems like things are going wrong, and you cannot figure it out, stay positive, God will work it all out.
Why would you say to a high school student about choosing ASU to further their education?
ASU is a college for learning and fun.