Transfer Student Spotlight: Jorden Ruffin
Jorden Ruffin, a McDonough, Georgia native, is a junior nursing major. In 2022, she transferred from Georgia State University. Committed to academic excellence, she has made the Dean's List three times and the President's List twice. Jorden aspires to be a nurse anesthetist (CRNA).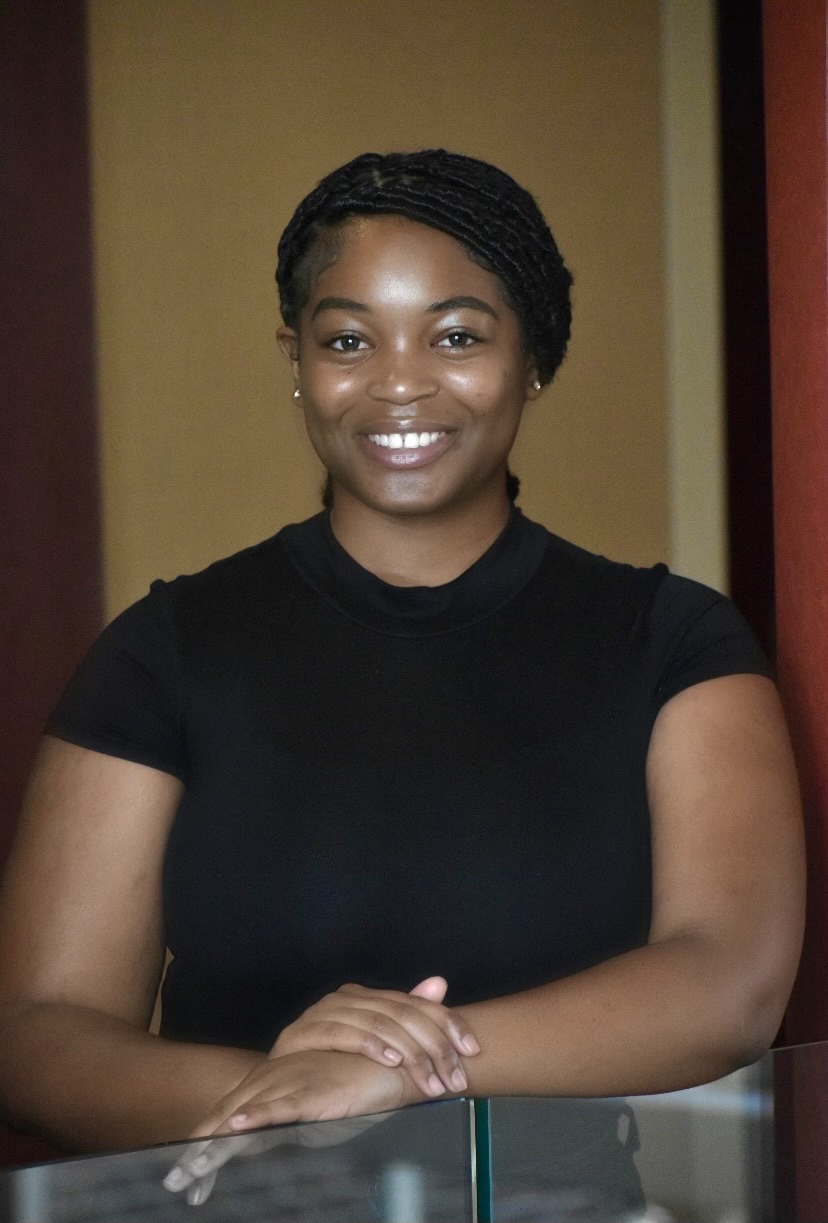 What is your major at Albany State University, and what motivated you to learn more about that field?
I major in nursing, and I grew up around nursing. My mother is a nurse, and so is my grandmother. They always talk about ways they've helped people. It's inspiring for someone like me, who is always looking to help whomever I can.
Why did you choose ASU?
Albany State is a lot different than my previous school. There are more smiling faces and people who are eager to learn. I came here to get my degree, and I have already met so many amazing people and been offered so many opportunities within my two semesters of being here.
What do you enjoy about being a student at ASU?
I enjoy the openness. The staff at Albany State work so hard to ensure the students enjoy their time here. There are so many different events and opportunities. I also love how inclusive ASU is.
What do you love most about your chosen field?
I love doing hands-on things like taking blood pressure. I also love telling people interested in nursing about the program and what to expect.
Who made the most significant impact on you at ASU?
Dr. Williams in the nursing department was such a big help to my family and me, as I transitioned from GSU to ASU.
What obstacles have you had to overcome to progress as a college student?
I have always had a significant role in helping my family. We each have responsibilities that allow us to be successful. With that, I've also always had a part-time job before nursing school and, of course, being a full-time student. I've faced the loss of motivation many times, as many students have, and through everything, I have always maintained and moved forward.
What advice would you give to students interested in transferring to ASU?
I would tell them to go for it. There are so many things about college that I missed out on being at my prior college and so many things I have learned since being here. I've met more friendly faces than I can count, and the opportunities are endless here.
National Transfer Student Week highlights transition struggles and successes. The transfer student experience begins at the first moment of contemplation and lasts all the way through degree and goal completion. Click here to learn more.