ASU Faculty Spotlight: Dr. Kathaleena Edward Monds
Dr. Kathaleena Edward Monds is a professor for Management Information Systems (MIS) and Founding Director of the Center for Educational Opportunity at Albany State University (ASU). She has been selected as an EdChoice Fellow, and is a fellow member of; Global Home Educators Exchange (GHEX) Research Committee, the Education Policy Fellows Program, Georgia Partnership for Excellence in Education, and STEM-STEAM, Georgia Department of Education. Dr. Monds also volunteers with Delta Sigma Theta Sorority, Incorporated.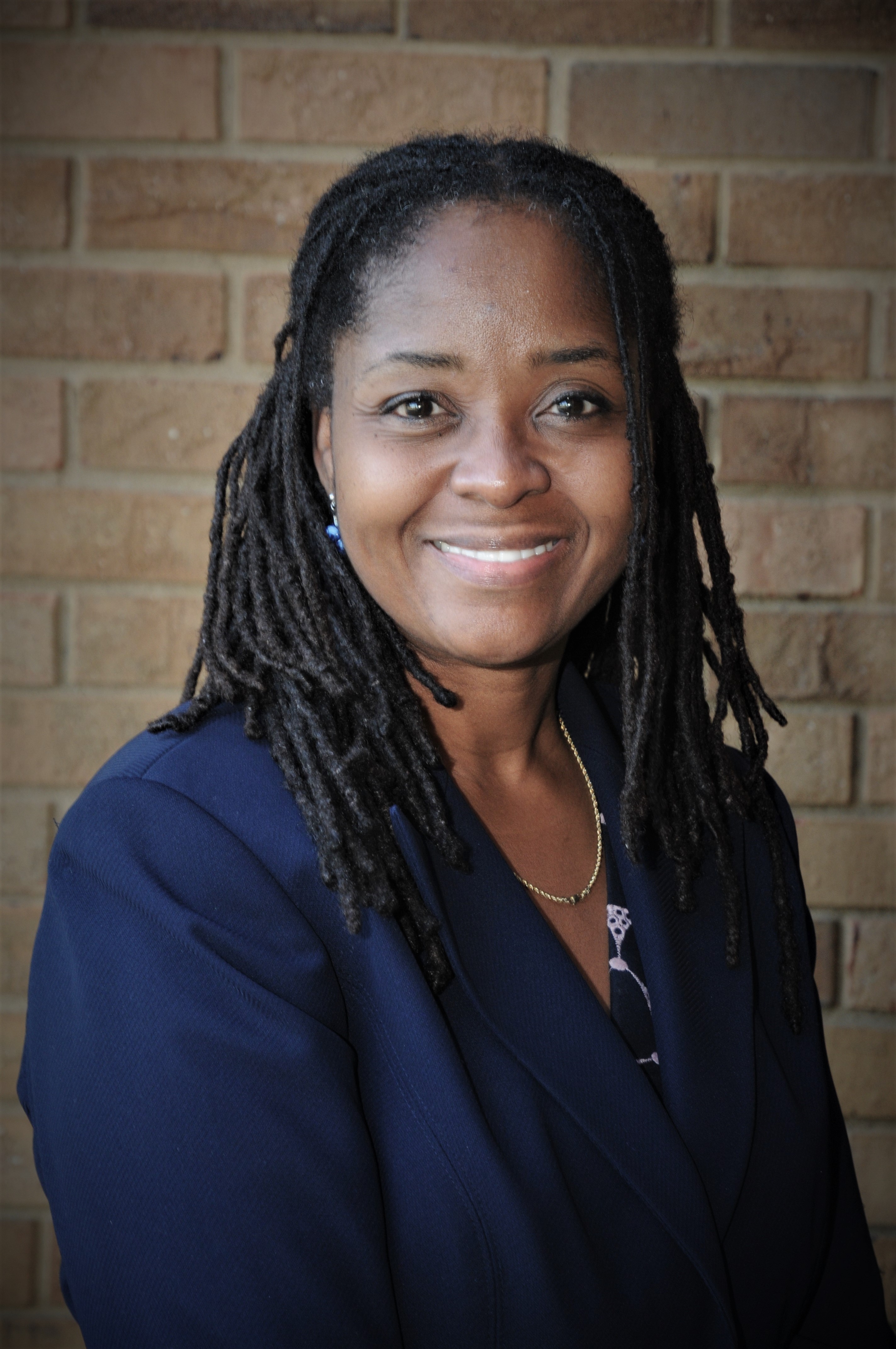 Why did you choose to work at ASU?
I worked for nearly 15 years in the business and industry field, where I was too often the lone African American woman, the lack of diversity led me to leave the marketplace to join higher education in an effort to mentor more students of color into information systems and innovation.
In 1994 I joined Grambling State University as a professor. It was there that I fell in love with the HBCU experience. My specific choice to join ASU was twofold. During the Y2K frenzy, my husband and I were part of the "back to the land" movement of many Baby Boomers. My connection to the rich history of the Civil Rights Movement and legacy of education that was birthed via the vision of Dr. Joseph Winthrop Holley led me to ASU in 2000.
What motivated you to create the Center for Educational Opportunity (CEO) at ASU?
I saw that there was a need for a research center that could provide grant funds to HBCU faculty, and faculty of color across the US that would help to remove the financial barriers that many scholars faced when wanting to conduct research to address the issues that impact underserved communities.
Among the many motivations for the Center, top of the list was the need to provide a landscape for faculty to engage in rich research on a host of topics ranging from Black homeschooling, educational challenges and opportunities of children of incarcerated parents, literacy practices among black boys, standardized assessments for teacher preparation programs, culturally-relevant teaching of mathematics, and a host of other studies that would inform practice, policy, and parents.
What are your responsibilities as a Professor at ASU?
As a Professor of Management Information Systems (MIS), I am responsible for teaching, research, service, and faculty development.
My teaching responsibilities include upper-level MIS courses, including: Research in Information Systems, Special Topics, Programming in Business, etc. In addition, I have worked with students via the Center for Undergraduate Research since 2009. In 2017 - 2018 I wrote the grant that launched the CEO.
What is your passion outside of teaching?
I have many passions including: reading, quilting, traveling, genealogy, etc. In the community I am involved with Girl Scouts and a host of activities via Delta Sigma Theta Sorority, Incorporated. My overall goal is to serve as a practitioner, researcher, and advocate of K-12 opportunities across the spectrum of innovation, entrepreneurship, and education.
You have been named as a 2022 EdChoice Fellow as a highlight of your work in the areas of education reform and "school choice". What is your take on this honor?
Serving as an EdChoice Fellow is an honor indeed. In doing so, I am able to gain access to high-quality data for use in research and presentations to help families and policy makers understand the importance of allowing families to choose the educational option that is best for their children.
The pandemic illuminated disparities in K-12 education among marginalized populations, and it has also helped many African-American families understand their own agency and self-determination to educate their own children and to gravitate back to the value of community and collective responsibility – values that are both historical and an integral part of our rich legacy.
In an effort to ensure that per pupil dollars successfully follow the child through their educational journey, I am proud to state that our Center will soon release the "Inquiry, Equity, and Impact: An Assessment of Educational Opportunity in Southwest Georgia". This report will more broadly share values from the Georgia Department of Education, Governor's Office of Student Achievement, U.S. Census Bureau, and the Georgia Department of Community Affairs focused on student performance, teacher diversity, discipline rates, funding, and digital access.
You also published a chapter entitled "The Freedom to Homeschool: Community as Classroom", which appears in the anthology "Homeschooling Black Children in the U.S.: Theory Practice and Popular Culture." Can you elaborate on your process in creating this chapter and how you hope it will influence others?
Having homeschooled since 1997, I was compelled to provide a memoir about my experiences as someone who has homeschooled four of my own children K-12. In doing so, the role of community was essential to our success. The chapter aims to share our journey so that other families are empowered to also homeschool, and to further illuminate the resources within one's geography of opportunity.
This chapter hones attention on the resources that abound including access to retired teachers and professionals, use of the local public library, involvement in organizations like 4-H, Boy Scouts, and Girl Scouts – all of which provided robust homeschool experiences.
Who has made the biggest impact on you?
Dr. Mollie Brown, Retired Dean for the College of Business at ASU, has made the biggest impact on me as a professional at Albany State University. Dr. Brown is an innovator and visionary. She always found ways to improve the educational experiences for her students, something that I observed and adopted over the years. In addition, she always had high expectations of her students and herself. She delegated, led by example, and always had a level of integrity that was unmatched.
Who is your role model(s)?
My role models comprise of every, single student whose life I touched and who have gone on to receive advanced degrees and/or entered the business & industry field. When I entered the academy to mentor, the fruits of my labor are manifested in the lives of; Dr. Tracia Cloud '2002, Dr. Taurus Jackson '2003, Dr. Felicity Burns '2004, Dr. Lawanda Carswell '2005, Dr. Lakea Chatmon Daniel '2015, Entrepreneur Erica Jackson (Online Dating Service Developer), Entrepreneurs Eric Heyward and Randy Williams (Talley & Twine, the largest Black-owned Watch Company).
What advice would you give to students with an interest in your field?
Hard work trumps talent, believe in people, and high expectations raise all sails.