Albany State University Holds Annual Christmas Concert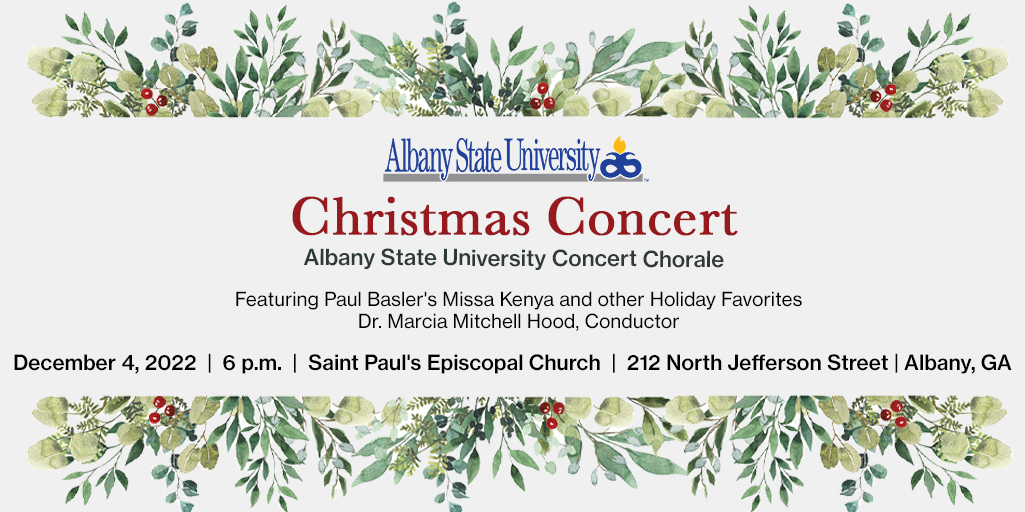 The Albany State University (ASU) Concert Chorale will present its Annual Christmas Concert on Sunday, December 4, at 6 p.m. at Saint Paul's Episcopal Church. The concert, conducted by Dr. Marcia Hood, Chair of the Department of Arts and Humanities, will feature Paul Basler's Missa Kenya and other holiday favorites.
The ASU Concert Chorale is comprised of 15 visual and performing arts students studying music or music education. Music professors Dr. Karen Yong and Dr. Jillian Baxter will assist with instruments.
Saint Paul's Episcopal Church is located at 212 North Jefferson Street in Albany, Georgia.