Albany State Criminal Justice Department Presents at Georgia Criminal Justice Conference
Nine Albany State University (ASU) faculty members presented at the Criminal Justice Association of Georgia (CJAG) conference on October 6 and 7 in Dahlonega, Georgia. The theme of this year's conference was "Criminal Justice Professionals: Best Practices in a Climate of Racial Unrest." The conference was attended by faculty from criminal justice, sociology, political science, and other fields around the country. In addition to the academicians, criminal justice practitioners and students also participated. The importance of the conference is for scholars to share original research, peer-reviewed policy and program analysis, changing laws, and new court rulings that impact the criminal justice system.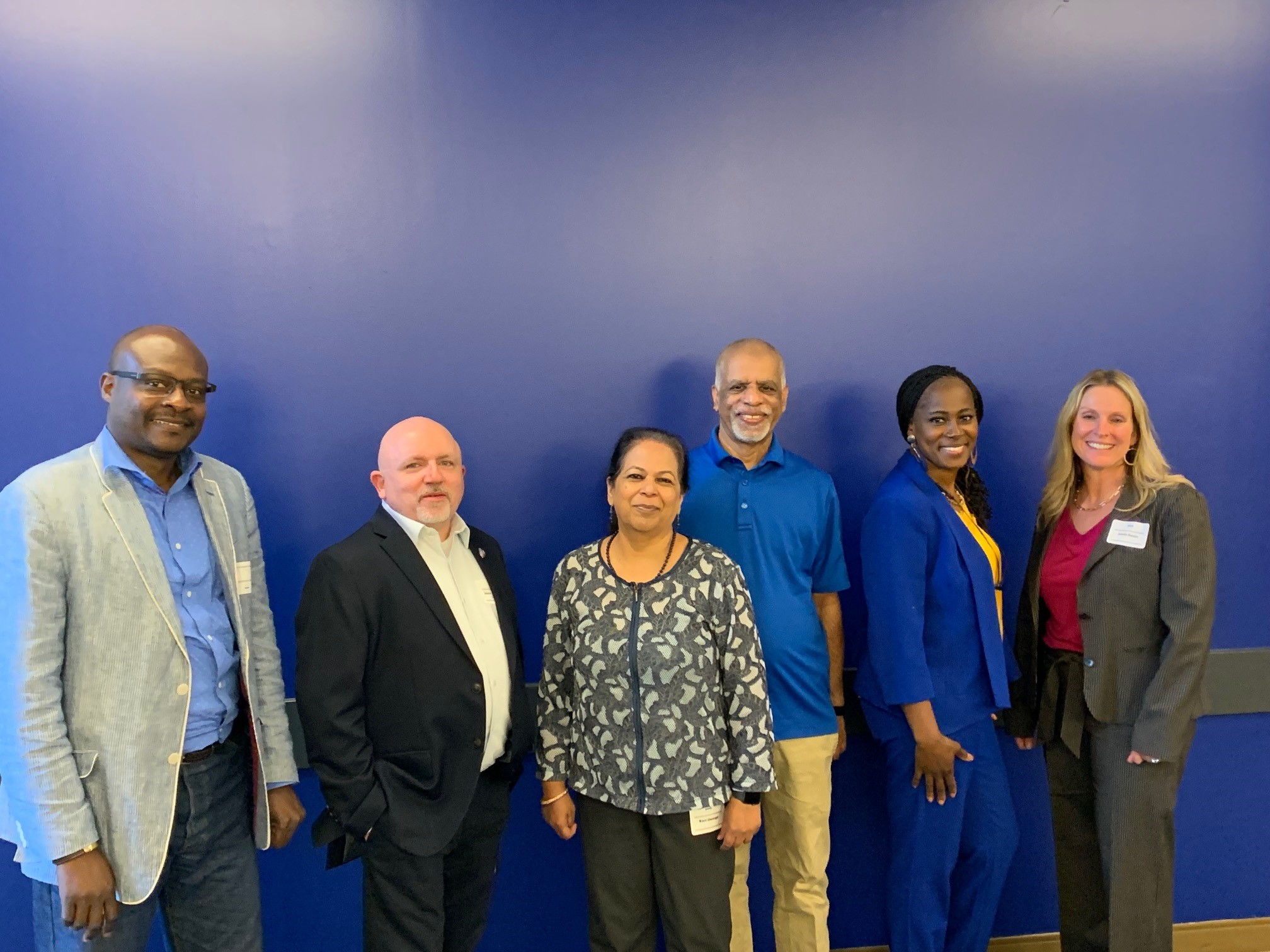 Dr. Jason Armstrong, Associate Dean of the College of Business, Education, and Professional Studies, who serves as the CJAG Vice President, served as conference chair. "It is imperative that we, as faculty, stay current on the research and best practices to inform our teaching and pass that knowledge on to our students. With this year's conference theme focused on race and ethnicity, participation from ASU, the largest HBCU in Georgia, was essential to have a voice in what and how those best practices are developed and implemented. "I could not be prouder of how well ASU was represented at the conference, and I received nothing but positive feedback on the work they put into their research," said Dr. Armstrong.
Dr. Rani George and Dr. George Thomas, Criminal Justice Professors, presented on "Planning for Substance Use and Suicide Prevention Programs on a College Campus." They discussed the results of a federally funded project to promote student well-being concerning mental and substance abuse disorders."


Dr. Sarah Kuck, History and Political Science Professor, Dr. Pamela Brown, Sociology and Psychology Professor, and Dr. Jason Armstrong presented on "Social Justice Courses through USG eMajor: A Collaborative Approach." They discussed the student outcomes and feedback of the social justice concentration developed by faculty at numerous University System of Georgia (USG) institutions. The program provides increased awareness of social equity issues in an accessible and distributed educational model providing increased educational access.


Dr. Jason Armstrong, and Jamie Swain, Social Work Professor, presented "A Summary of the New Georgia Behavioral Health & Peace Officers Co-Responder Act." They discussed a new law intended to establish collaborative relationships between law enforcement and mental health professionals to better meet the needs of those suffering from mental/behavioral health issues, reduce incarceration, and collect data to improve future outcomes.



Dr. Roger-Claude Liwanga, Criminal Justice Professor, and Dr. Patrick Ibe, Chair of the Criminal Justice Program, presented on "Demystifying the Crime of Aggression under the International Law." They examined the different definitions of "crime of aggression" as provided by

legal instruments highlighted in the criteria for the assessment of acts of aggression.



Dr. Jim Mayua, Criminal Justice Professor, presented on "Detention of Asylum Seekers in the U.S. and Due Process Clause." He explained his central argument that detention of asylum seekers without a bond hearing is a violation of U.S domestic obligations, as unlawful entrants seeking asylum are entitled to Due Process in light of U.S. Supreme Court's decision in Zadvydas v. Davis, 533 U.S. 678, 684 (2001) and Clark v. Martinez, 543 U.S. 371, 378 (2005).
Dr. Kizzie Donaldson-Richard, Criminal Justice Professor, served as a session moderator for "Delinquency, Offending and Victimization." ASU criminal justice graduate student Robert Richard also attended the event.
"It was my absolute honor to represent the Unsinkable and Indestructible ASU, and we look forward to doing it again next year," added Dr. Armstrong.
For additional information about the criminal justice program visit the ASU website.