Albany State University to Host Virtual STEM Conference for Middle and High School Students
The Albany State University (ASU) National Aeronautics and Space Administration Minority University Research and Education Project (NASA MUREP) Aerospace Academy is hosting the 2nd Annual Virtual STEM Conference on March 30-31, 2022. The conference is free and provides an interactive opportunity for 6th -12th grade students from Georgia school districts to learn about science, technology, engineering and mathematics (STEM) career paths from real-life STEM professionals.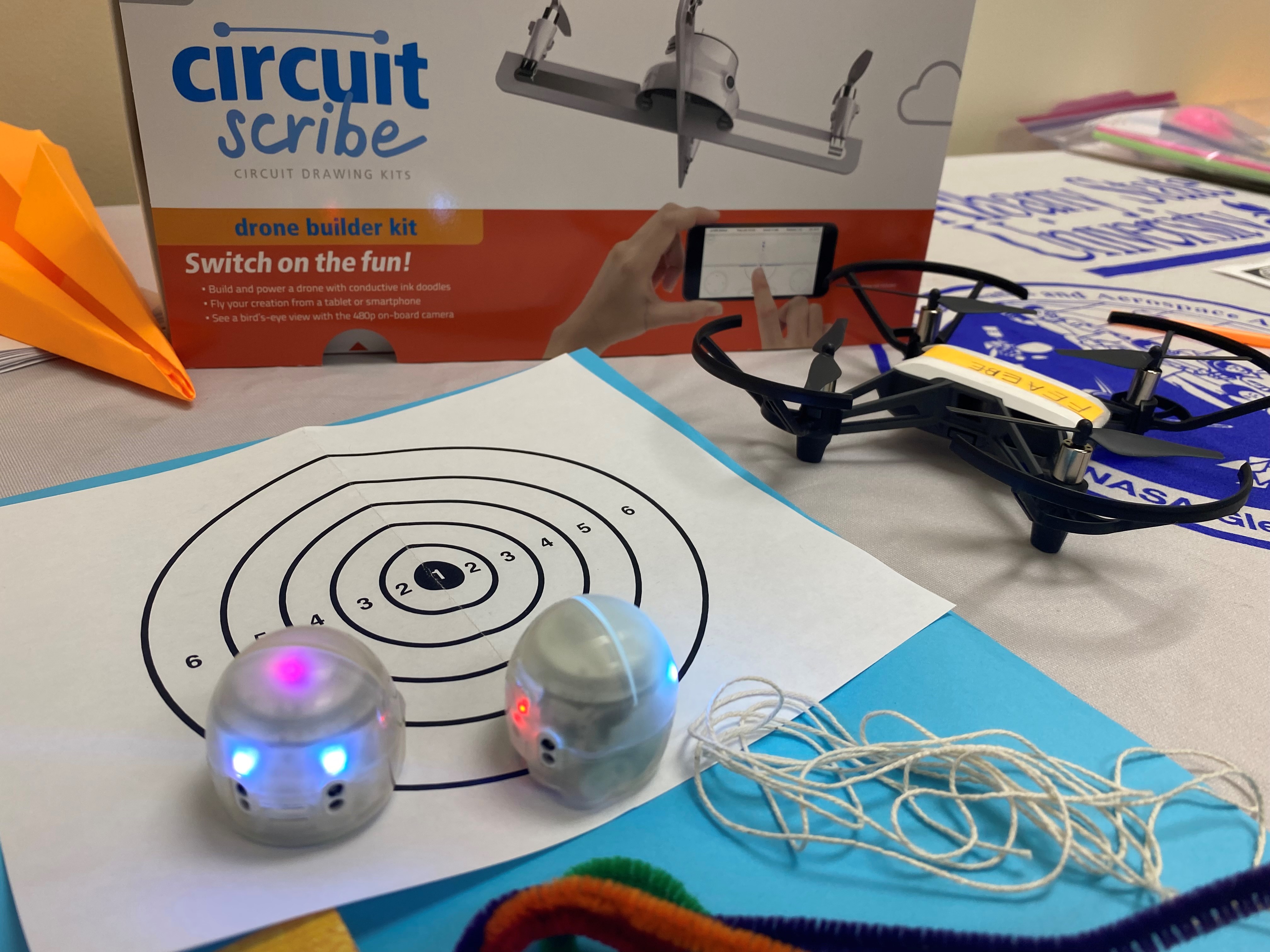 "The goal of the conference is to raise students' aspirations in pursuing STEM careers," said Kenton Meronard, STEM Conference Chair, and ASU NASA MUREP Aerospace Academy Program Manager. "We are excited to host the conference again this year after having such a successful inaugural conference. The responses from last year's conference attendees were overwhelmingly positive and prompted our office to continue hosting the conference alongside our partners from NASA MAA and the Department of Education. We have added additional STEM Panels and hands-on STEM activities."
The theme for this year's conference is "Oh the Places You'll Go" and will feature four hands-on STEM activities. The conference will begin with keynote speaker Casey Bethel, former Georgia Teacher of the Year and STEM advocate, and a Women in STEM panel featuring several successful STEM professionals.
The hands-on STEM activities presented by the Museum of Aviation located in Warner Robins, Georgia include the NASA Leg Up activity, NASA Zip Line Challenge, NASA Wingin' It Challenge, and the Eggstranaut Egg Parachute Activity. The University will provide supplies for registered students.
Students attending the conference will participate in Career Pathway Exploration panels, a series of engaging sessions with STEM professionals that have unique jobs that may match the students' own skills and interests in fields such as forensic science, technology, healthcare, research and development, and engineering.
The final activity is a professional development and college readiness workshop that focuses on developing a brand, entrepreneurial soft skills, and demystifying the college process.
Attendance to the conference is free, but individual student registration is required. Students may register here by March 29.
Teachers must register here to receive free supplies by March 26..
For more information, email nasamaa@asurams.edu.