Albany State University Honors Over 600 Graduates at Spring Commencement
Albany State University (ASU) honored over 600 graduates, including 26 dual enrollment students, at the 2022 Spring Commencement Ceremony on Saturday, May 7 at the Albany Civic Center.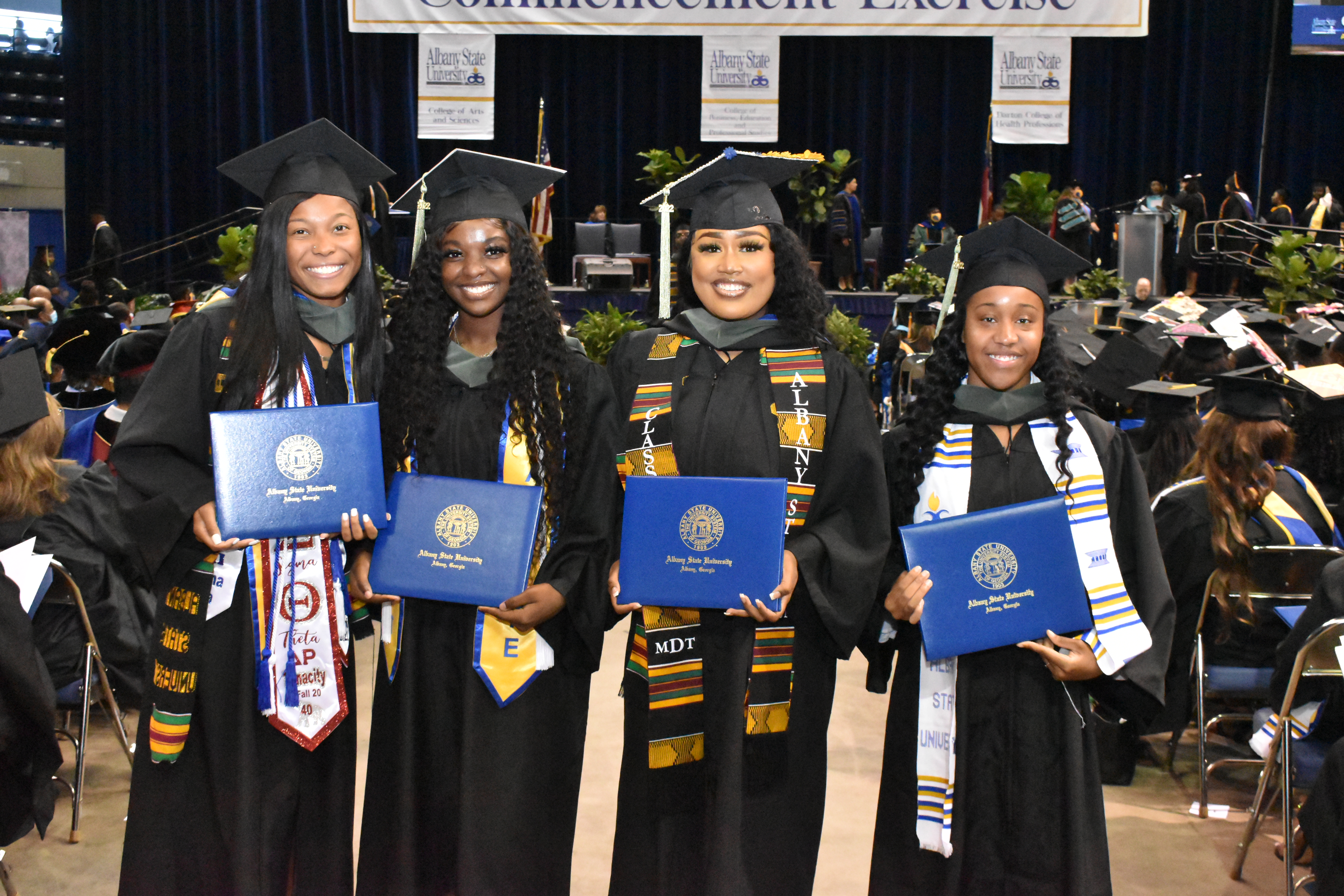 Christopher C. Womack, Chairman, President and CEO of Georgia Power served as the commencement speaker. Womack leads Georgia Power in serving its 2.6 million customers across the state. The company is the largest subsidiary of Southern Company, one of the nation's leading energy providers.
Many graduates have accepted positions in the work force or have been accepted into graduate school, including:
Teanna Reese, a social work graduate, has accepted a position serving as a counselor at the Pace Citrus Center in Lecanto, Florida, and will attend the ASU Master of Social Work program.





Savion Knight, a criminal justice graduate, will attend the Kennesaw State University Master of Cybersecurity program.





Marivic Lleña, a family nurse practitioner graduate, accepted a position at Weatherstone Medical Center in Woodstock, Georgia.





Jenai Marlin, an early childhood education graduate, has accepted a position teaching at Sherwood Acres Elementary School in Albany, Georgia.
During commencement, a U.S. Army ROTC commissioning ceremony was held for Cadet Ayanna Jenkins. She was commissioned as a second lieutenant in the United States Army and has been branched a chemical officer in U.S. Army Reserve.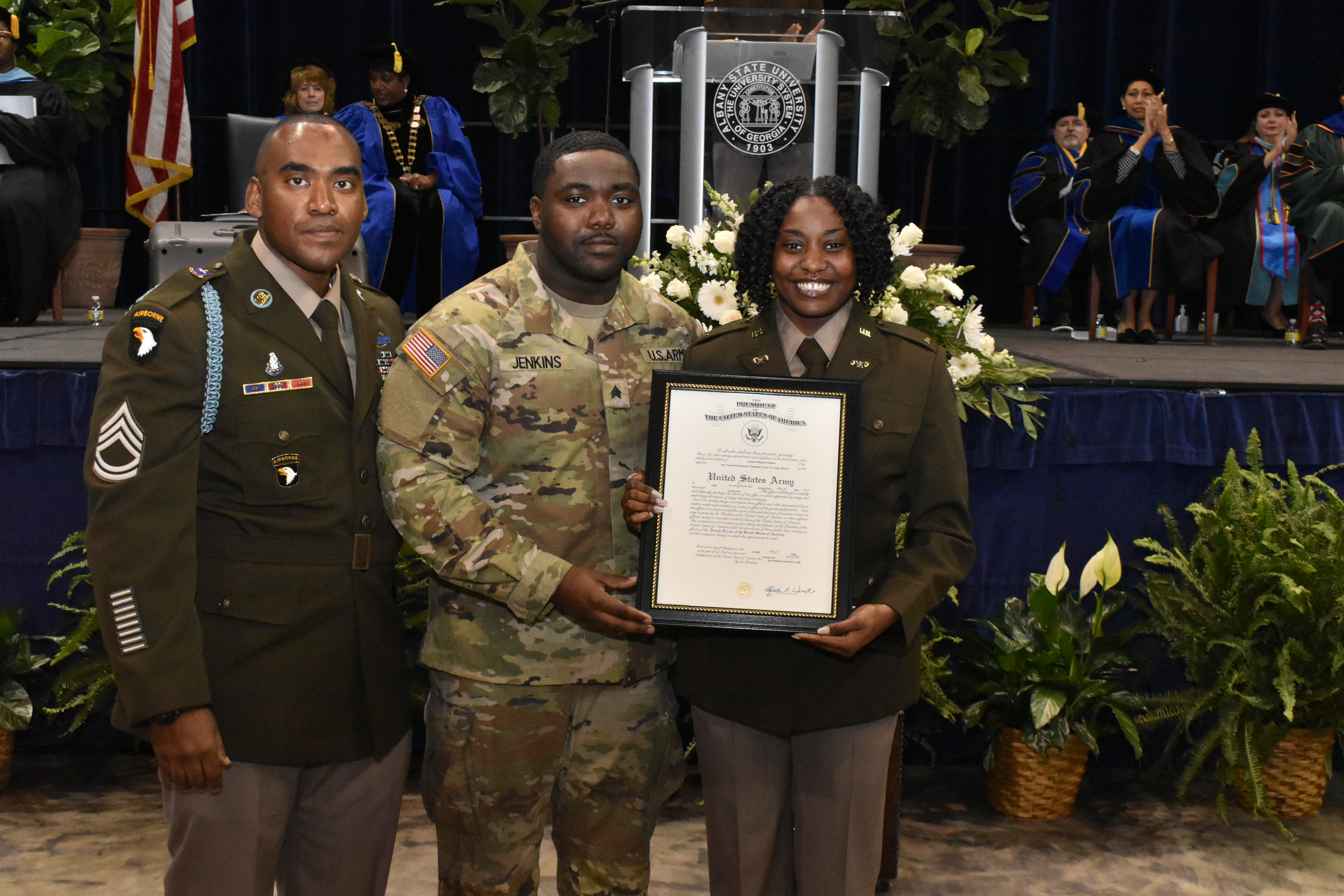 Members of the graduating classes of 1970, 1971, and 1972 were recognized during the ceremony as they celebrated their 50-year reunion.