Golden Rams Gabriel Ballinas Drafted by the Ottawa Redblacks
Albany State University (ASU) MBA graduate student and student-athlete, Gabriel Ballinas, hailing from Guadalupe, Mexico, has been drafted by the Ottawa Redblacks professional Canadian football team based in Ottawa, Ontario.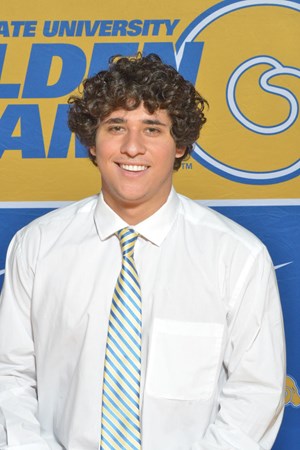 The All SIAC 1st Team player was drafted by the Ottawa Redblacks with the 26th pick in the 3rd round of the Canadian Football League Draft. Ballinas will report to training camp in a couple of days to meet with the coaches and his new teammates.

Ballinas said, "It was an amazing experience to be here in Phoenix, Arizona with part of my family and to have my parents on a zoom call with me. I am truly blessed for this opportunity and I am ready to go up there and show Canada what I have to offer. My heart and my ears are always open and if God put this on my path, all I can do is give it my all!"

For more information on the Golden Rams, visit www.asugoldenrams.com. Stay updated with the latest news, scores, game previews and recaps.