Albany State University Employees Refreshed After 2022 Faculty and Staff Conference
Albany State University (ASU) faculty and staff returned to campus in full force early August, attending the Annual Fall Faculty and Staff Conference. This year's theme was "Defining the Standard," recognizing the University's strategic plan, "The Standard."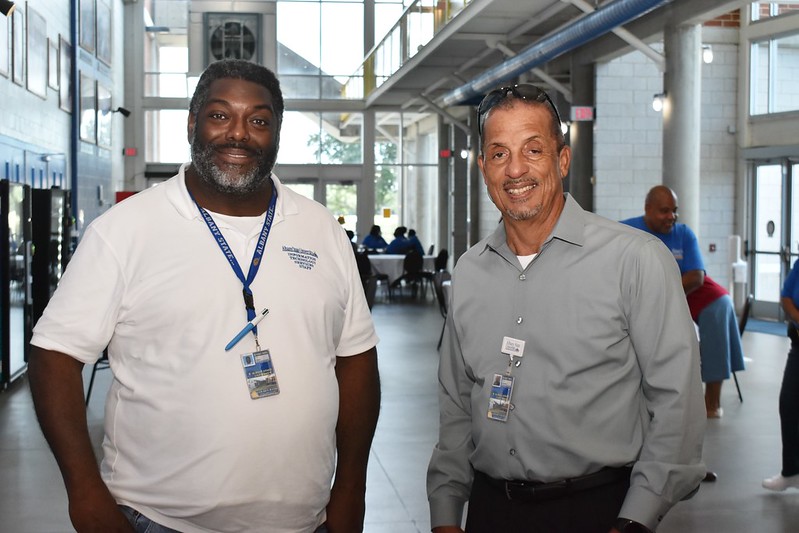 ASU President Marion Ross Fedrick opened the conference with a town hall to discuss the State of the University, along with exciting updates from her senior leadership team.
In her address, President Fedrick shared accomplishments of the past academic year, expectations for the present, and her vision for the University's future. After thanking the campus community, alumni, and community partners, she noted academic and financial achievements, the reaffirmation of the Southern Association of Colleges and Schools Commission on Colleges (SACSCOC) accreditation, and the continued interest of prospective students enrolling in the university.
Attendees were excited to learn that ASU is one of only three University System of Georgia (USG) institutions that had increased enrollment during the 2021-2022 academic year.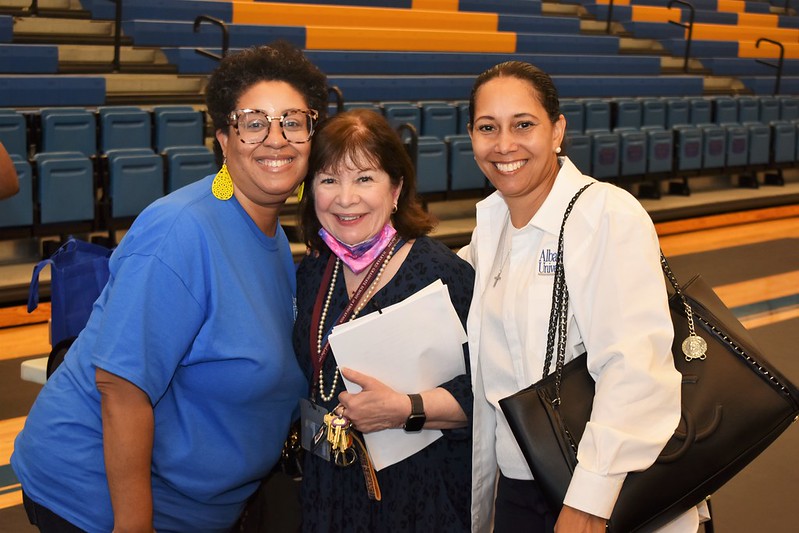 "Because of your commitment to ASU, we can continue to realize our commitment to excellence in teaching, research, and public service as we strive to prepare our students to be effective contributors to a global and diverse society," said President Fedrick.
In keeping with the institution's strategic priorities, as outlined in the strategic plan and roadmap for the future, Fedrick also noted that excellence is the gauge that will be used to measure success.
Updates from the president's senior leadership team included remarks from Dr. Angela Peters, Provost and Vice President of Academic Affairs; Dr. Terry Lindsay, Vice President of Student Affairs; A.L. Fleming, Vice President of University Operations and Strategic Initiatives; Kenyatta Johnson, Vice President for Enrollment Management and Student Success; and Bruce Spratt, Interim Vice President of Administration and Finance.
They discussed how the four pillars of the strategic plan, student access and success, institutional sustainability, responsible stewardship partnerships and economic competitiveness, and leadership development and employee engagement, align with current institutional priorities.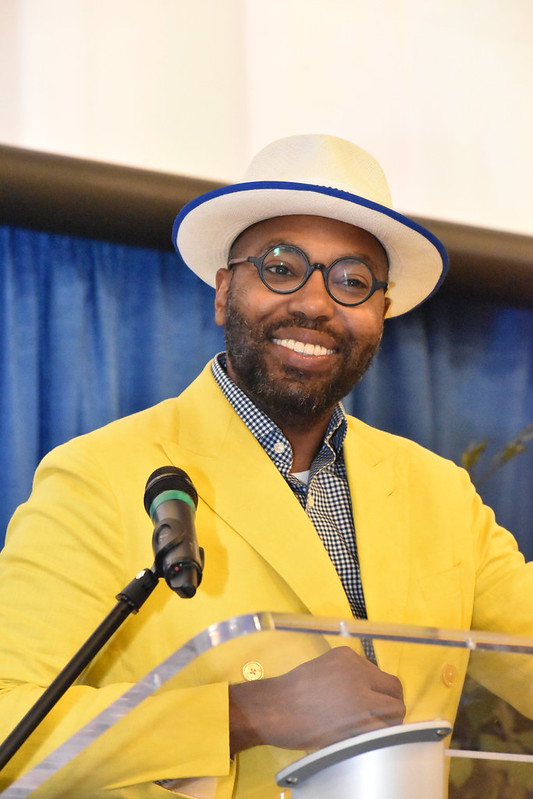 Attendees were treated to a motivational lecture from author, Dr. Christopher
Emdin that focused on reimagining academic success and urban education. After a day and a half of meetings and workshops, faculty and staff participated in team-building exercises and activities in the Jones Brothers Health, Physical Education, and Recreation Complex.

To view photos from the conference, please click here.