Student Spotlight: Christian Andrade Herrera
Christian Andrade Herrera, a Cardenas San Luis Potosi, Mexico native, is a junior chemistry major with a minor in biology. He has been accepted into two summer programs, the Accelerating Careers in Engineering and Science (ACES) Program at the University of California, Irvine, and the Physics of Life Summer Research Program at Princeton University.
A leader on campus, he serves as the Student Government Association director of community service, Men Advocates for Leadership, Excellence, and Success (MALES) Mentors President, Honda-Campus All Star Team captain, the Cultural Exchange Club Mr. ASU International and the Alpha Phi Omega National Service Fraternity alumni secretary. He is also a member of the Velma Fudge Grant Honors Program, Alpha Kappa Mu National Honors Society, Anime and Geek Club, Council for LGBTQ+ Allied Student Syndicate, and Florida Georgia Louis Stokes Alliance for Minority Participation.
What is your major at Albany State University and what motivated you to learn more about that field?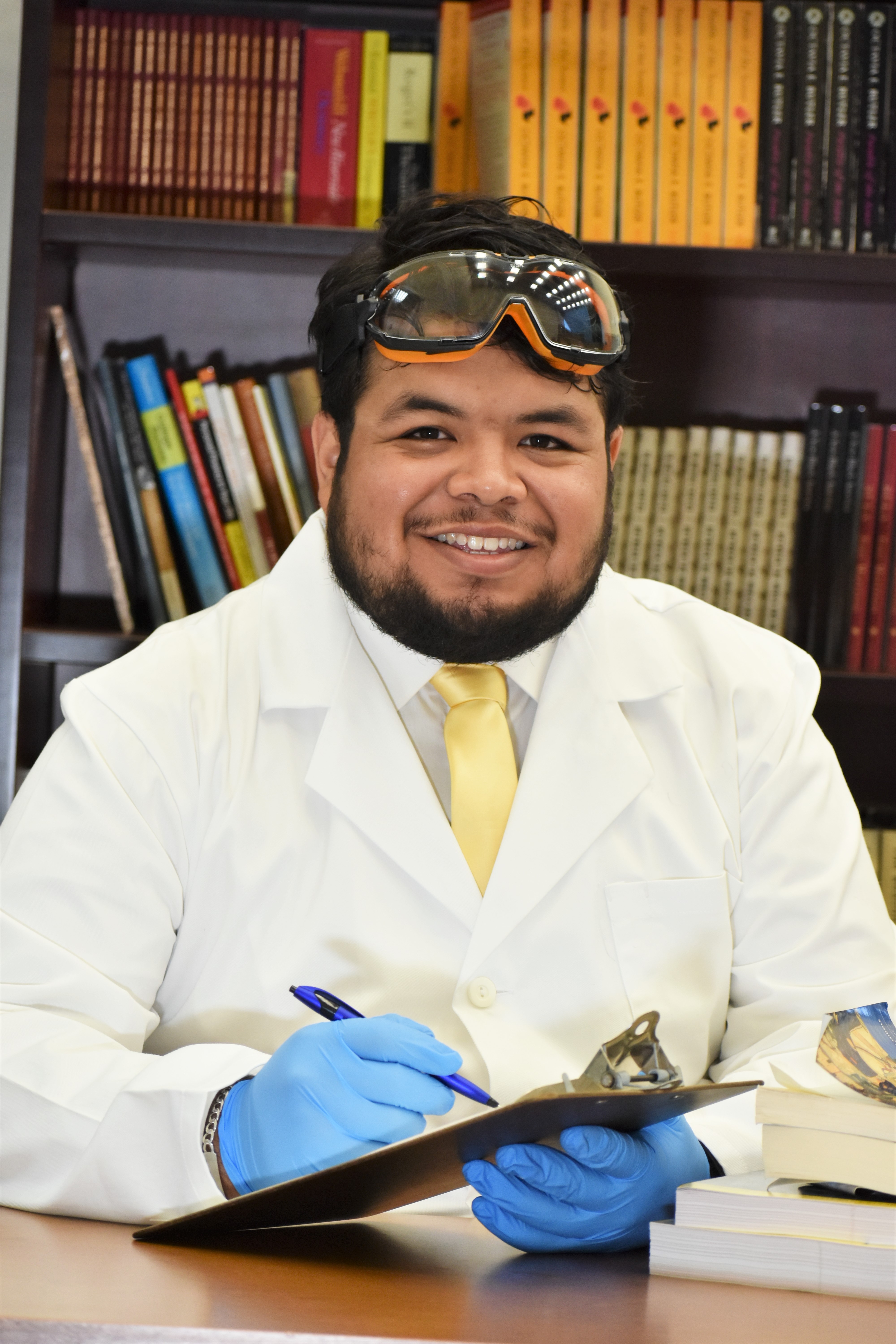 My major is chemistry with a minor in biology. As a kinetic and visual learner, I have always enjoyed working with things I am able to see and obtain results. The reason I picked chemistry as my major, is I love service. I would like to work to develop lifesaving treatments in the field of biochemistry and medicinal chemistry, and to serve as a resource for others. I plan to pursue a Ph.D. in bio medicinal chemistry with the aim to teach, and open an undergraduate laboratory at a HBCU (Historically Black College and University) or HSI (Hispanic Serving Institution).
Why did you choose ASU?
I decided to attend ASU to be close to my community. I knew the education that ASU could offer with the small class sizes and the "Ramily" atmosphere were key deciding factors for my decision.
What do you love most about your chosen field?
The most enjoyable part of chemistry is being inside the lab and working on synthesis. The fact that the field has so many subbranches to study and how it is consistently growing are a huge plus.
What are you most excited to learn about in your two summer internships?
I will be attending the Center for the Physics of Biological Function Summer School. My aim in this program is to learn as much as I can about the implications and use of physics, and how they can be utilized in living systems such as the body. As well as, learning new quantitative techniques that I can hopefully implement for my senior research project.
For the ACES Summer Program, I am excited about the interdisciplinary research between the various research centers and institutes. I look forward to getting hands-on experience in something outside of my confront zone. Since most of my work has been in organic and organometallic chemistry, I hope to have the opportunity to do research on sustainable power generation and energy conservation. However, the ACES program also has a lot of interdisciplinary work dealing with human health so wherever I end up, I am sure I will have an amazing time.
Who made the biggest impact on you at ASU?
I think that the biggest impact and my biggest supporters have been Dr. John Williams and Dr. Florence Lyons. However, I know I have been impacted by a lot of the faculty and staff with their genuine care in my success.
What are obstacles you've had to overcome to progress as a college student?
Being a first-generation college student, whose parents have a combined education at a fourth-grade level, has made navigating the college landscape tough. I struggled with Impostor Syndrome throughout my matriculation. For the first 2 years, I believe this hindered me from taking advantage of opportunities.
What advice would you give to students with an interest in your field at ASU?
If anyone is interested in chemistry as a major at ASU, feel free to reach out and join me! While classes may be tough and challenging, we are a small program, and the professors are amazing at what they do. Plus, there are plenty of opportunities to grow inside and outside of the classroom to take advantage of, and boost your resume.