Commencement Spotlight: Nitara Mason, Bachelor of Science in Elementary Education
Accepted Position As: Kindergarten Teacher at Lake Park Elementary School
Nitara Mason, a 22-year-old Conyers, Georgia native, will graduate from Albany State University (ASU) on December 10 with a Bachelor of Science degree in Elementary Education.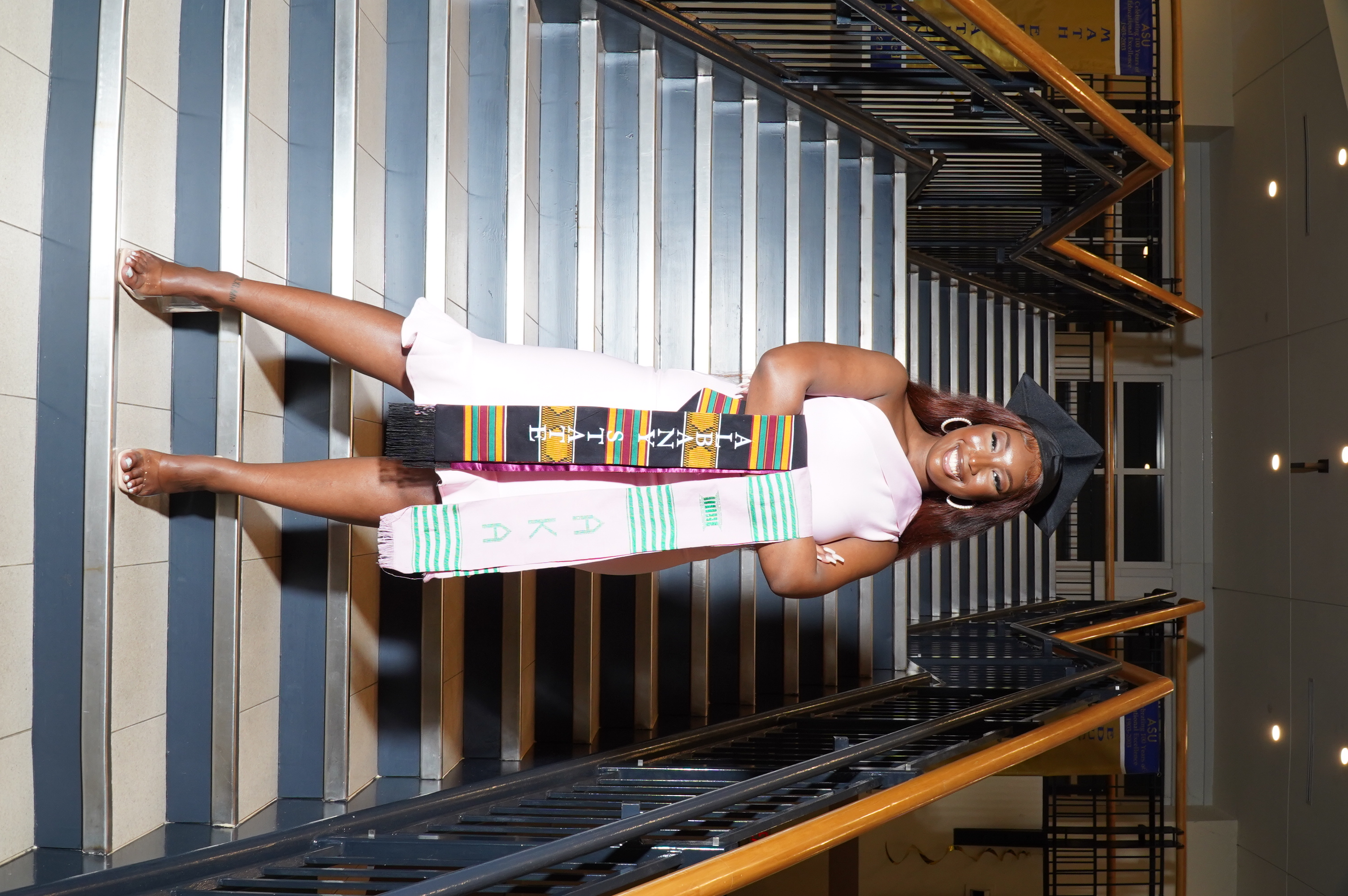 Active in student organizations, she is a member of Students Advocating for a Stronger Sisterhood (SASS), Collegiate Women of Empowerment (CWOE), Alpha Iota Chapter of Alpha Kappa Mu Honor Society, and Gamma Sigma Chapter of Alpha Kappa Alpha Sorority, Inc. She also served as a resident assistant.
During her time at ASU, she received many accolades, including making the Dean's List twice, Resident Assistant of the Year, and Resident Assistant of the Month. Committed to academic excellence, she will be graduating with honors – Cum Laude.
She has accepted a position teaching kindergarten at Lake Park Elementary School in Albany, Georgia. She hopes to continue her education in a graduate program next year.
What motivated you to learn more about your field?
I have always had a love for children, ever since I was a child myself. After taking an early childhood education course in high school, I knew I had to pursue my goal of becoming a teacher. I changed my major during my freshman year and began my journey as a future educator.
Why did you choose ASU?
The first time I stepped foot on the ASU campus, I knew immediately that I was home. I chose ASU because of its history as an HBCU school and the presence of greatness portrayed on the college campus. I knew immediately that this would be my school – my home away from home.
What do you love most about your chosen profession?
I love watching my students show their excitement for learning and watching them grow through the months/years. I believe the biggest accomplishment for a teacher is seeing that same student blossom into a scholar by the end of the school year. That is the joy and the sole reason I chose to become an educator.
Who has made the biggest impact on you and who do you consider to be a role model at ASU?
The professor who helped me study for my GACE exams has made the biggest impact this past year. At times when I wanted to give up and never take those exams again, she was there to help me and pick me up to continue. My professor never let me give up, and I am truly honored and grateful for her time.
What are you passionate about outside of your education?
I am most passionate about learning new things to occupy my mind.
What advice would you give to other ASU students?
Never give up on your goals, and never stop going! When you feel like giving up, DON'T!
Why would you say to a high school student about choosing ASU to further their education?
ASU is the greatest college to attend if you want to realize your potential. There is no finish line in college -- your goal is to finish strong; that is all that matters!