Commencement Spotlight: Brianna Jacobs, Bachelor of Social Work
Accepted Position As: Family Service Worker at Harvey Road Head Start Center
Brianna Jacobs, a 22-year-old Atlanta, Georgia native, will graduate from Albany State University (ASU) on December 10 with a Bachelor of Social Work degree.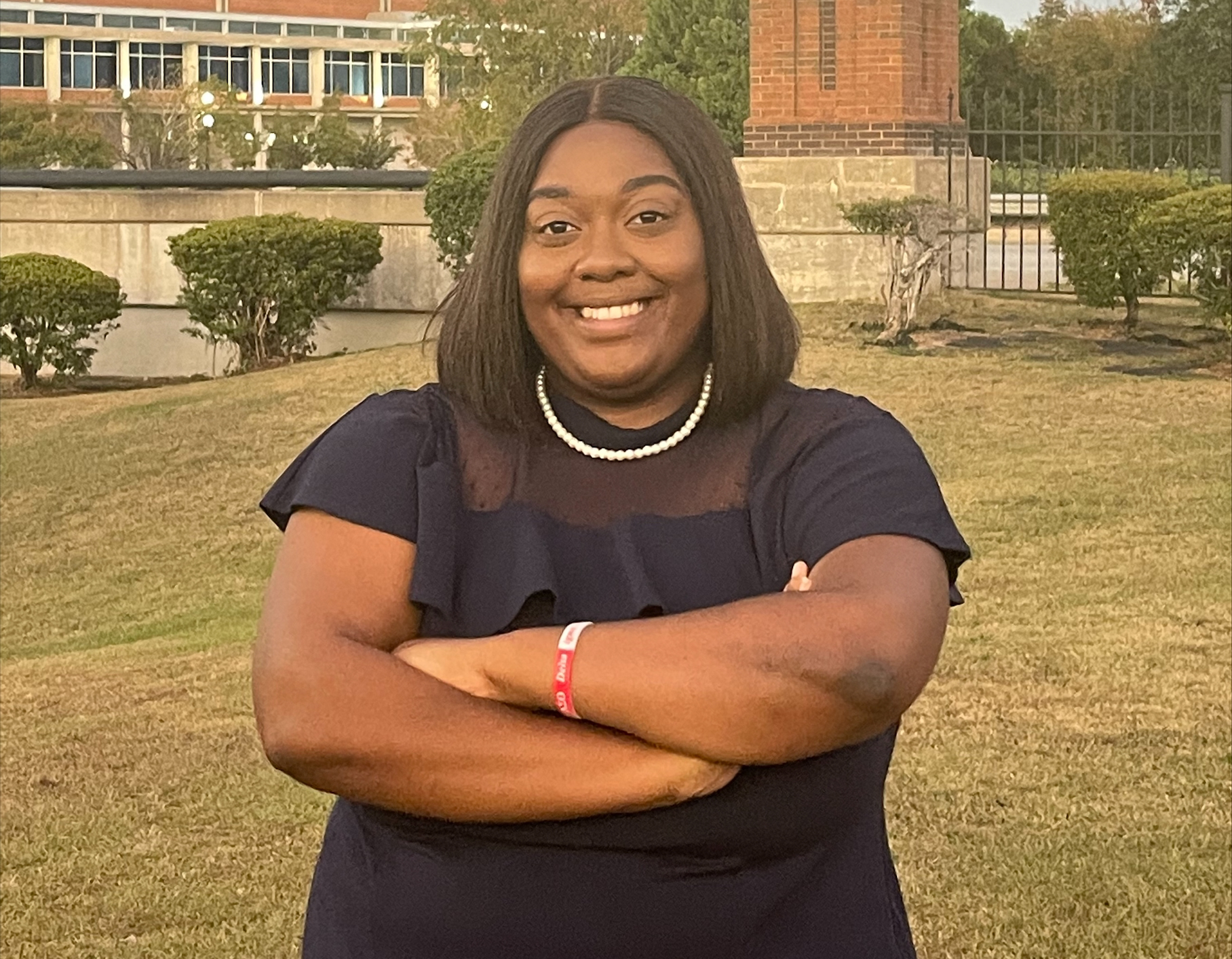 She is a member of the Student Government Association, Delta Rho Chapter of Delta Sigma Theta Sorority, Inc, and Greek Life Leadership. Brianna has worked as a resident assistant for the Office of Housing and Residence Life and was an intern at the Whitney Center Head Start as a family service worker.
During her time at Albany State University, she participated in many community service projects with Read Across America and the Alzheimer's Outreach Center, in addition to assisting with voters registration, mentoring foster children, and suicide prevention events and mental health check-ups. She received the 2020-2021 Resident of the Year Award, and the 2021-2022 Outstanding Greek Life Member Award.
Brianna has accepted a position as a family service worker at Harvey Road Head Start Center in Albany, Georgia, and will attend graduate school in the social work program at Albany State University.
What motivated you to learn more about your field?
Being a foster child and seeing how families do not get the help they need motivated me to learn more about social work. Along with this experience, I also have a passion to help the human race.
Why did you choose ASU?
I chose ASU because it was a place where someone with my background could come for higher education without being judged. ASU allows me to be the best that I can be. The faculty and staff push students to be better than they were the day before. Everyone has bad moments, but those moments mold students into fighters that are prepared for the real world.
What are your post-graduation plans?
After graduation, I will be serving as a family service worker at Harvey Road Head Start. In Fall 2023, I will be enrolling in the Master of Social Work program at the Unsinkable Albany State University.
What do you love most about your chosen profession?
I love that I have a hand in making family units better and I can advocate for the voiceless.
Who has made the biggest impact on you and whom do you consider to be a role model at ASU?
Dean Dedra Williams made the biggest impact on me during my time at Albany State, and Anthony Morman, has been a great role model.
What are you passionate about outside of your education?
I am passionate about making sure that families in low socioeconomic areas have resources to survive and advocating for mental health involving young adults.
What advice would you give to other ASU students?
When you get here, build connections. Go to that events you normally wouldn't attend, because you never know who you might meet that could change your college experience for the better. Lastly, have a great time but study hard!
Why would you say to a high school student about choosing ASU to further their education?
You have chosen a great institution. This university will teach you how to live up to your potential. It will prepare you for that big world out there. All days won't be great, but when you make it to this point you will realize that the hard days made you the person you are today.