Golden Rams Welcome Hurricanes in Home Opener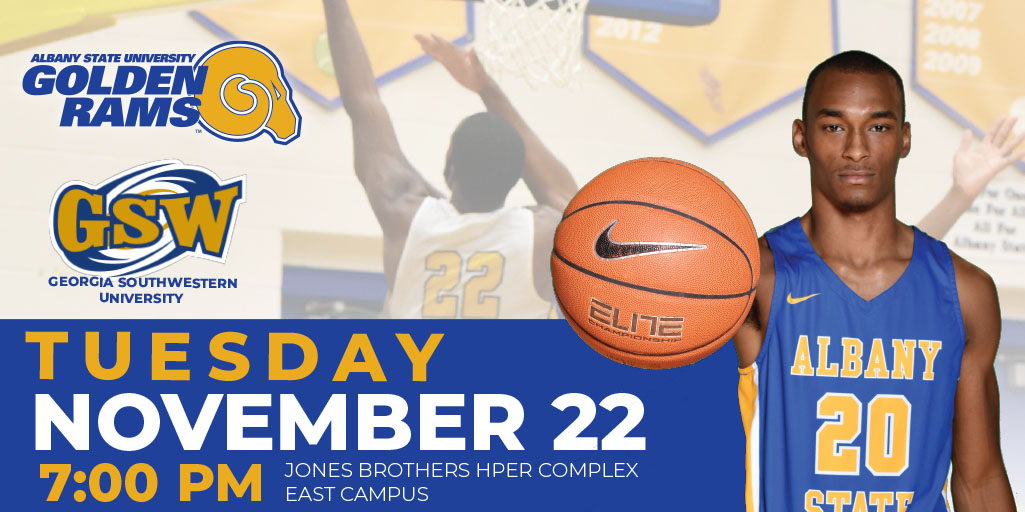 After playing five straight road games to open the 2022-2023 season, the Albany State men's basketball team will finally play in front of their home crowd in Albany, Georgia. The Golden Rams will host the Georgia Southwestern Hurricanes at 7:00 p.m. on Tuesday, November 22 at The Jones Brothers Health, Physical Education and Recreation Complex on the ASU East Campus. The Golden Rams will enter the game looking for their first win of the season.
The Golden Rams and Hurricanes last played on December 1, 2021. On that day, the Hurricanes won by the score of (66-63).
For more information on the Golden Rams, visit www.asugoldenrams.com. Stay updated with the latest news, scores, game previews, and recaps.