Dr. Portia Holmes Shields to Serve as 2022 Convocation Speaker
Dr. Portia Holmes Shields assumed the executive post at Albany State University in 1996, becoming its first female president and retiring in 2005 after serving for ten years.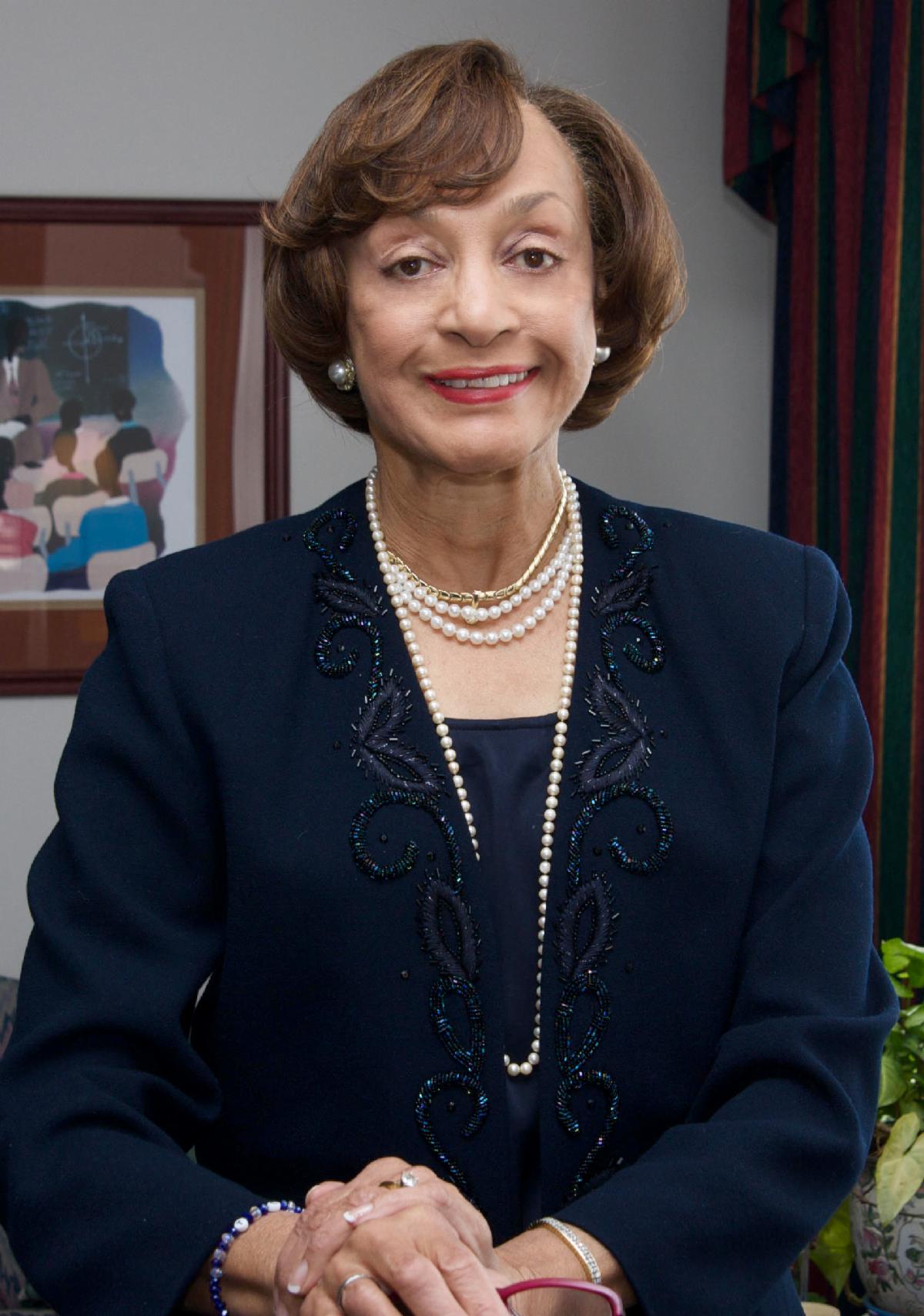 As the University's seventh president, Shields inherited a campus recovering from the destructive floodwaters of the Flint River, which had consumed nearly two-thirds of the 204-acre campus in 1994. Her leadership was critical to the university, as she spearheaded a $153-million rebuilding program that revitalized the institution.
She procured more than $25 million in external grant funds for the University.
She served as interim president of Tennessee State University - the first female to assume a presidency in the history of the institution. She was contracted for two years to achieve re-affirmation of TSU's accreditation from the Southern Association of Colleges and Schools Commission on Colleges (SACSCOC). While there, Shields raised the highest funding in the University's history, orchestrated the 100 year celebration of the institution's founding, improved campus infrastructure and led the development of a campus friendly university community.
Before her appointment at TSU, Shields served as first female chief executive officer and chief academic officer at Concordia College in Selma, Alabama, from November 2007 to December 2009. At Concordia, she improved academic programs and institutional effectiveness, raised campus academic standards, enhanced the college's financial operations and led the effort to address accreditation concerns from the Southern Association of Colleges and Schools Commission on Colleges (SACSCOC).
Prior to her leadership at Albany State, Shields served as Dean of the School of Education at Howard University in Washington, D.C., where she initiated the University's first comprehensive early learning and pre-college preparation programs. She previously served as Director of medical education and biomedical communications in the University's College of Medicine, where she led the design and construction of state-of-the-art science and technology lab and faculty development initiative.
Shields earned a Bachelor of Science degree in Education from the District of Columbia Teachers College, one of three institutions that were later merged to form the University of the District of Columbia. She earned a Master of Arts degree in Education from George Washington University, Washington, D.C., and the Doctor of Philosophy degree in Early Childhood and Elementary Education from the University of Maryland at College Park. She pursued advanced study completing a post-doctoral fellowship in West Africa, awarded by the African American Institute, New York, New York. Additional scholarly research and studies were completed at Harvard University, Cambridge, Massachusetts; Columbia University, New York, New York; American University, Washington, D.C.; and the University of the District of Columbia.
Named in 2004 as one of Georgia's 50 Most Influential Women by the Georgia Informer, Shields is distinguished as one of the founding presidents of the American University of Ethiopia. She has a wide range of stellar experiences and accomplishments in the field of higher education with appointments and affiliations with the American Association of Colleges for Teacher Education, National Association for Equal Opportunity in Higher Education, Southern Association of Colleges and Schools, Inc., American Council on Education, American Association of State Colleges and Universities, Communities in Schools of Georgia and Georgia Appleseed. Additional memberships include Alpha Kappa Alpha Sorority Inc., National Council of Negro Women, and Phi Delta Kappa and Kappa Delta Pi Honor Societies.