Student Spotlight: Londyn Polite
Londyn Polite, an Albany, Georgia native, is a sophomore political science major at Albany State University (ASU), and a dual-enrolled student from Dougherty County Comprehensive High School. She is the recipient of the Dual Enrollment Mentoring Organization (DEMO) Fall 2022 Scholarship. Polite was chosen as the scholarship recipient due to her impressive essay submission, extracurricular activities, and overall college GPA. She is a member of the National Society Beta Club, Youth Leadership Council of Albany, and the Youth Ministry at Mt. Zion Baptist Church. She serves on the Junior Board of Directors for 4C, as Miss Dougherty County High School, Captain of the Dougherty High 3D Dazzling Doll Dance Team and is a 2022-2023 Utilis Matronae Debutante. Committed to academic excellence, Ms. Polite is in the top 10 percent of her high school class, and she is an all-A's Honor Roll student. She has held internships with Melson Christian Daycare, the Albany Economic Development Commission, and the marketing department of Phoebe Putney Health System.
After her high school graduation, she plans to finish her bachelor's degree in political science at ASU, then attend law school to one day become a medical attorney.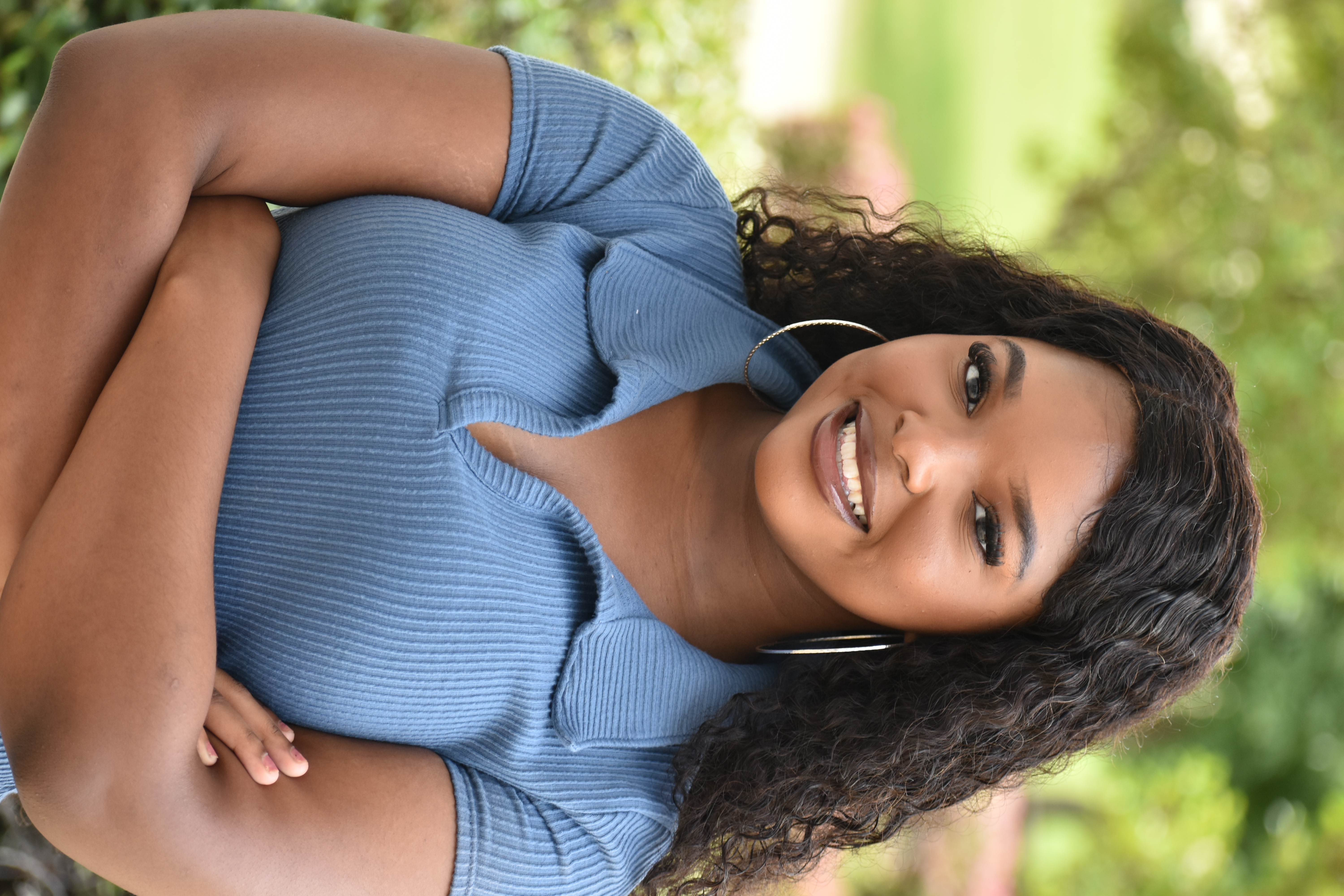 What is your major at ASU and what motivated you to learn more about your chosen field?
My major at Albany State is Political Science. Ever since I was a little girl, I have wanted to become an attorney. Watching Law and Order SVU and seeing legal disputes such as divorce pushed me to want to make a difference. After law school, I want to become a medical attorney, but I would also like to be very knowledgeable in areas such as family law to help those that really need it.
Why did you choose ASU?
I chose to attend ASU because I would become a part of a legacy that started years ago. The majority of my family went to Albany State, and I wish to follow in their footsteps. I grew up in Albany; therefore, every year I attended the annual Albany State parade and the homecoming events. I enjoyed watching the passionettes come through and I knew when I got into college, I wanted to be just like them.
What do you love most about your chosen field?
I love that political science is a degree that is versatile. You can go into many different career fields, and you're not confined to one type of job. With a degree in political science, you can become a professor, attorney, government official, lobbyist, or business executive.
What is your favorite aspect of the ASU Dual Enrollment Program?
I love the fact that we get to experience college in high school because it motivates students to go get a higher education especially at an HBCU. I am also a part of a dual enrollment mentorship program called DEMO that I recommend for all dual enrolled students become a member of. The program allows you to meet and mingle with other students your age and to have a mentor that can help you along the way that is closer to your age.
You are the recipient of a DEMO scholarship. Why is this important to you?
Being awarded the DEMO scholarship was very important to me because it has allowed stress to be taken off me and my family. I hit my 30-hour limit for state funding this past semester and I was unsure how I was going to continue to attend ASU in the fall. This scholarship became available to students in my organization, and you did not have to be a high school graduate to use the money. Thanks to the scholarship I received, I no longer have to worry about the fall semester, so I am grateful.
Who made the biggest impact on you at ASU?
In October of 2021, I made the ASU basketball dance team, the Platinum Divas, and that experience had a huge impact on me. I made so many friends throughout the tryout process and the season. Due to my high school schedule, I was unable to complete the entire season with them, but I was able to work with them for their homecoming show. The Divas taught me to believe in myself and to never underestimate my abilities.
What are obstacles you've had to overcome to progress as a dual enrollment student?
The main obstacle I had to face was time. Being in high school and college is not easy, but with good time management skills you will not be super stressed. I had to learn how to prioritize certain activities.
What advice would you give to students with an interest in the ASU dual enrollment program?
I would tell all upcoming dual enrolled students to stay focused and do not lose sight of what is important. Being a dual enrolled student is hard work, but it is worth it. I am an upcoming senior at Dougherty Comprehensive High school and a sophomore at Albany State University. Taking college classes early gives you an advantage when you officially get on a college campus. The dual enrollment program helps you learn responsibility and social skills with fellow students that are like minded.