Student Spotlight: Lucia Pena
Lucia Pena, a Tifton, Georgia native, is a senior Social Work major with a minor in Spanish. Pena is a member of Albany State University's (ASU) Velma Fudge Grant Honors Program, Dual Enrollment Mentoring Organization (D.E.M.O), the Student Social Work Association (SSWA), the Cultural Exchange Club, and the Alpha Kappa Mu honors society (AKMu). She also volunteers one weekend a month to assist her church in their monthly food sale.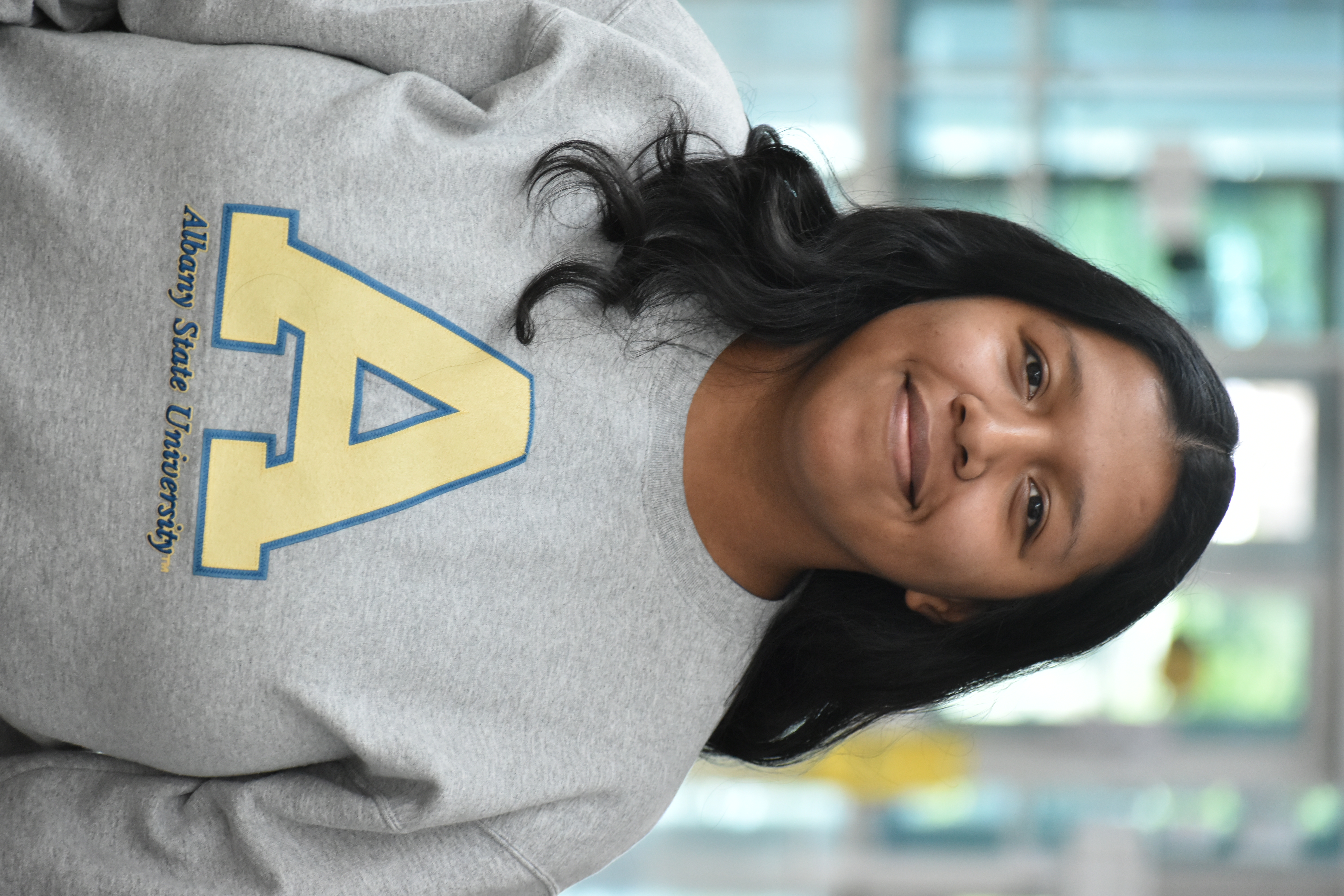 Lucia's experience of witnessing domestic violence in her household while growing up affected her greatly. Through perseverance, she found solace in pursuing a higher education and a passion for assisting others that have gone through similar hardships.

What inspired you to learn more about your field?
I wanted to be able to carry out the change that I wish to see while empower those that need help the most.
What do you love most about your chosen field?
I have the opportunity to contribute in making the world a better place.

Why did you choose ASU to pursue your education?
I chose to pursue my education at the Unsinkable Albany State University because of my experience in 2019 during a campus tour. I fell in love with the campus and the overall atmosphere that ASU brings to everyone that attends.
Who has made the biggest impact on you at ASU?
The person that has made the most significant impact throughout my experience at ASU is Dr. Addie Campbell-Mungen. She has helped me through some difficult times mentally and I cannot thank her enough.

What are you passionate about outside of your education?
Outside of my education, I am passionate about being an advocate for domestic violence. No one should suffer in silence.

What advice would you give to other ASU students?
Make connections with your professors and get to know them. The professors at this institution want you to succeed and at the end of the day they are human. A little effort goes a long way.

What would you say to a High School student about choosing ASU to further their education?
If you are looking for a place where you feel accepted and loved, this is the campus for you.