Student Spotlight: Breanna Pierce
Breanna Pierce, from Snellville, Georgia, is a junior health and human performance major. She will serve as Miss Albany State University during the 2022-2023 academic year.
Pierce is involved in student organizations such as the Holley Ambassadors, Paraprofessionals Promoting Progression, Crunk Squad, Alpha Kappa Mu National Honor Society, and the Gamma Sigma Chapter of Alpha Kappa Alpha Sorority, Incorporated.
She is also active in the community as a volunteer with Hosea Feed the Hungry and assistant cheer coach for the Shiloh Athletic Association.
As a scholar committed to academic excellence, she has made the Dean's List with a 4.0 GPA since 2019.
Why did you choose Albany State University?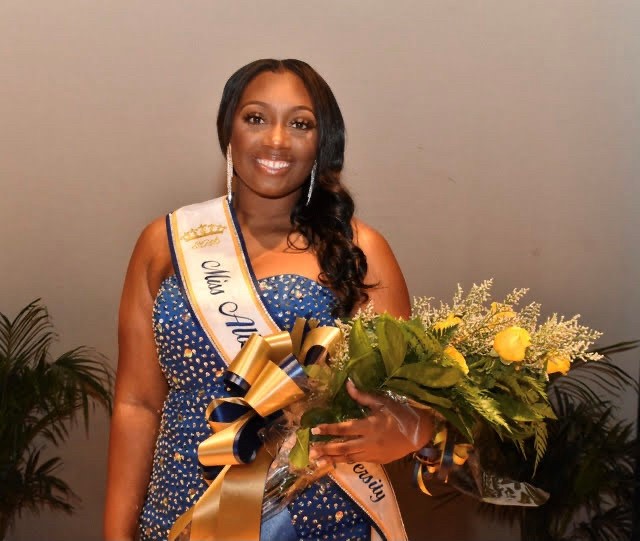 I chose Albany State University because going to a HBCU was important to me, and I instantly felt at home as everyone was very welcoming.
What motivated you to choose your major?
My motivation for choosing my major is that I want to become a nurse midwife in order to help eradicate the disparities that minority women face during childbirth.
As a member of the Royal court, what is your platform and what are your goals?
As a member of Royal Court my platform is "A Royal University: The Place of Endless Possibilities." Within my platform I want to increase recruitment to our University, bring awareness to mental health issues that college students face on our campus, and improve retention rates amongst my peers by making sure they know the on-campus resources, along with ASU's history and traditions. A goal of mine is to establish a campus queen coalition so our campus queens have a space to effectively collaborate with one another.
What excites you most about the future of ASU?
Seeing our University positively grow and expand excites me the most.
Who has made the biggest impact on you at ASU?
Someone who has made an impact on me would be Aaliyah Johnson. She served the University as SGA president during the height of the pandemic and brought many opportunities for engagement to the student body.
What advice would you give to other students interested in campus leadership?
I would tell other peers interested in student leadership to get engaged the moment they step foot on campus. Our University has many possibilities and getting involved gives individuals a way to network, and grow lifelong tools in order to be successful.