Meet the Artist: Woody Lofton
Woody Lofton, from Albany, Georgia, is a senior visual and performing arts major. His senior art project will be on exhibit in the Arthur Berry Art Gallery in the Dr. Joseph W. Holley Fine Arts Center from March 28- April 4.
Lofton commissioned artwork for the National Basketball Association, and his photography has been featured in a publication for the University of Texas, and in the "The Meaning of Home" exhibit at the Columbus Museum of Art. He is also a student intern with the ASU Office of Marketing and Communications. After graduation, Lofton plans to pursue a master's degree in fine arts and a career in photography.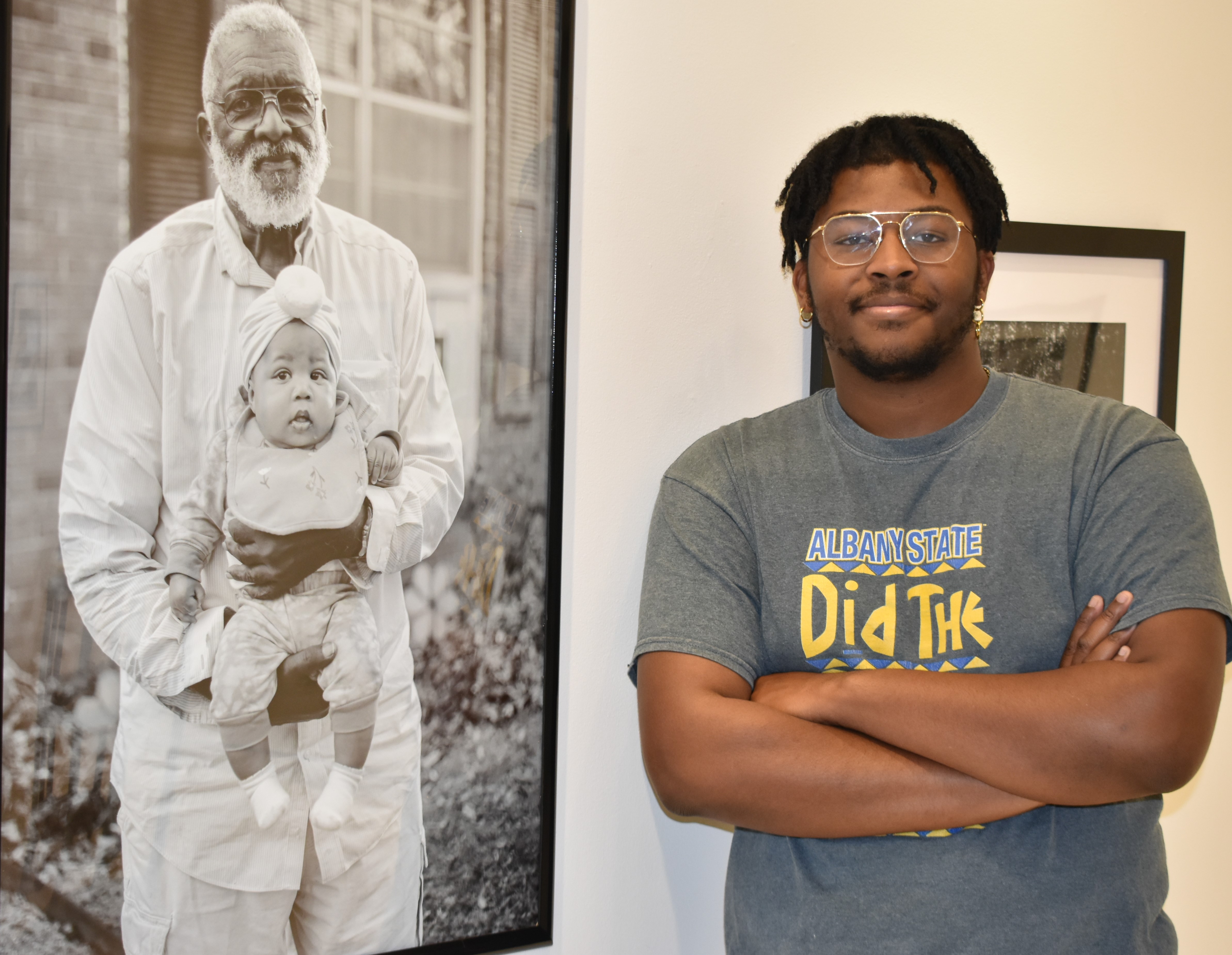 Why did you choose Albany State University?
I chose Albany State University because I wanted a quality education, to attend a HBCU, and make a difference in my home town. I know that I made a great choice.
What motivated you to choose your major?
I have always had a passion for art, so naturally I would pursue a career in the field. I want to make a statement.
What is the title of and inspiration for your Senior Exhibition?
The title of my show is "Black Fathers." I was inspired by my experience with fatherhood, and the damaging stereotypes surrounding black fathers.
What was the process for creating this artwork?
I went out into the community photographing black fathers with their families. They gave me insight on the responsibilities that comes with fatherhood, and a look into their lives as fathers.
What advice would you give to other students interested in Albany State?
ASU is a great place to network and further your education.
Who has made the biggest impact on you at ASU during your time here?
Reginald Christian, he has made the most impact on me. He is a great mentor and a hard worker. I've learned a lot from him and thank him for his leadership and advice to me.