Meet the Artist: Dianirra Hall
Dianirra Hall, from Eatonton, Georgia, is a senior visual and performing arts major. Her senior art project will be on exhibit in the Dr. Joseph W. Holley Fine Arts Building, Arthur Berry Art Gallery during April 5 - 12. She is involved in the Student Art League, The Connect, and the Anime and Geek Organization. During her time at Albany State University, she has maintained a 3.5 or higher GPA placing her on the Dean's list. After graduation, she plans to pursue a master's degree in museum studies.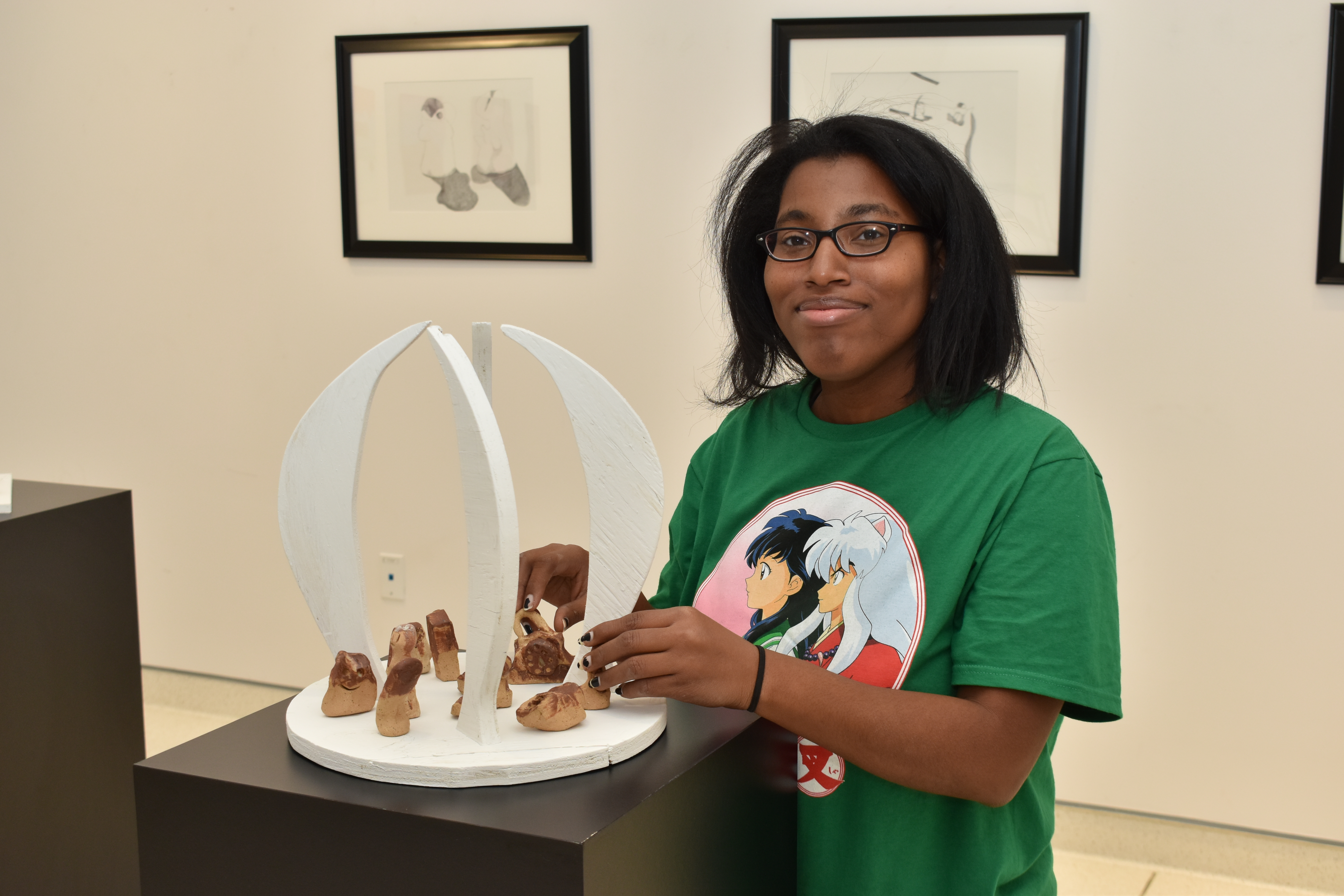 Why did you choose Albany State University?
Albany State came to my school personally and actively reach out to my school. I haven't seen many colleges reach out in such a way.
What motivated you to choose your major?
During high school I took many art classes and I began to realize how much I love making art.
What is the title of and inspiration for your Senior Exhibition?
"Little Celestials World," is the title of the exhibition. I wanted to incorporate all my talents into my senior exhibition. I love writing stories and I wanted to turn my artwork into a visual story.
What was the process for creating this artwork?
I wrote the story of the "Little Celestials World" and began to plan out my paintings, drawings and sculptures.
What advice would you give to other students interested in attending Albany State?
My best advice is to make sure your financial aid is covered and you talk to your advisors.